Classical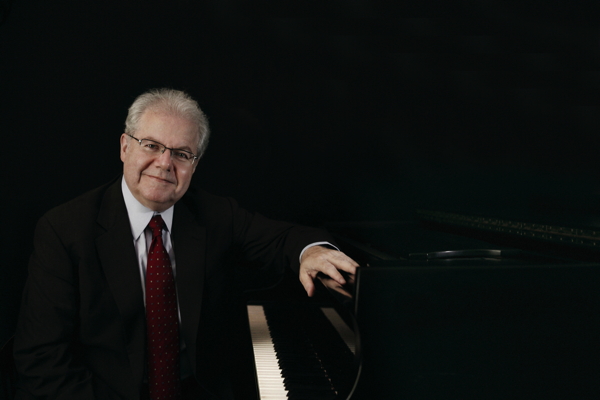 St. Louis Symphony makes more Mozart
Despite the fact that he lived only to the age of 35, achieved only moderate respect in his lifetime, and apparently never won any competitions as either a performer or composer (even though he attempted to do so), Wolfgang Amadeus Mozart today -- more than 225 years after his death -- holds a grip on music lovers that would have astonished his contemporaries. With that in mind, the St. Louis Symphony inaugurated its current season with two weekends of all-Mozart programs. Music Director David Robertson, in his concluding season with the orchestra, was joined by legendary pianist Emanuel Ax for six concerto performances, plus symphonies and overtures.  
Even though many of his melodies revolve around broken chords and scale passages, a certain melodic and harmonic inventiveness can be found in Mozart's scores. Perhaps his greatest achievement, however, is the near-perfect structural elegance of his works, which has surely contributed to his stature as the defining composer of the Classical period. Music critic James Wierzbicki years ago even noted that Mozart often followed the same mathematical ratios for each movement within several of his string quartets and other works.  
Success in performing Mozart requires an orchestral ensemble and soloists that are up to the task of executing structural perfection flawlessly and giving voice to every musical thought. Fortunately, neither was lacking in such an accomplished orchestra and esteemed soloist.  Emanuel Ax's fortitude as a performer shone remarkably even after playing not one but two concertos on each program. After all six performances, he scarcely seemed tired.
Six programs devoted to the works of a single composer can be taxing to musicians and listeners already familiar with the major works of the composer, and it is always risky to force a single composer on listeners to the point of oversell -- which was perhaps the case with John Adams last season, both in St. Louis and elsewhere -- but today orchestras must be sensitive to market forces. Although these were not sellouts, nevertheless attendance was more than decent. One of David Robertson's legacies to the SLSO is the fact that he will leave the orchestra in better financial shape than when he first arrived.
The program on September 30 and October 1 consisted of the Overture to Don Giovanni, K. 527; the Piano Concertos No. 16 in D Major, K. 451, and No. 17 in G Major, K. 453; and the Symphony No. 40 in G Minor, K. 550.  By the standards necessarily applied to Mozart due to his short life span, all these can be considered "mature" works, i.e., written in his late twenties and early thirties. The Concerto in G Major is a surprisingly Romantic work, perhaps a forerunner of the changes that were to unfold in music in the years following the French Revolution.  
Emanuel Ax performed with the finesse and fitting elegance that we have come to expect from him. His beautiful singing tone on the piano was enhanced by bass lines that supported but never overwhelmed the right hand. Balance with the orchestra was excellent for the most part, although here and there the orchestra overpowered just a bit. As always, Robertson led with a smooth control well-suited for Mozart.
Although it is a matter of personal opinion, I would rather have heard a more varied program on opening night of Robertson's last year at the helm, but other listeners may have felt that traditional repertoire such as Mozart makes the perfect season opener. In any case, the remainder of the season will offer ample opportunity to showcase the talents of Robertson and the entire orchestra. For Mozart lovers, and for those who appreciate the tremendous skill required for his works, these programs were a milestone.
Related Articles