Classical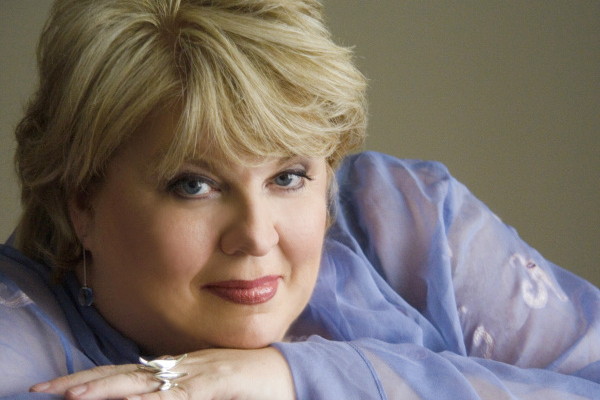 A potent Fifth of Beethoven with David Robertson and the St. Louis Symphony Orchestra
Attracting big-name international soloists, as the St. Louis Symphony Orchestra does on a regular basis, is a sure sign that an orchestra is playing in the big leagues. So does having first chair players that are good enough to take the solo spot themselves. Friday night (October 27, 2017) we had examples of both.
The concert opened with the Horn Concerto No. 2 in E-flat major by Richard Strauss. Written in 1943, when the composer was in his eighties, it's a warm and nostalgic look back on the cultural traditions that had been seriously poisoned by the Nazi regime under which Strauss labored. The last movement in particular, as Music Director David Robertson pointed out in his pre-concert talk, has a kind of grace that recalls the horn concertos of Mozart.
In the solo spot was SLSO Principal Horn Roger Kaza, delivering a technically solid performance that was a model of classical restraint. That approach worked especially well in the Rondo finale, which skipped along beautifully.  For me, though it was a bit less effective on the first and second movements, where a bit more passion would have been welcome. Mr. Kaza also muted his horn a bit too much, I thought, often causing him to be swamped by the orchestra. He and Mr. Robertson showed real rapport, though, and got impeccable support from his fellow orchestra members. It was, overall, a very satisfying piece of work that drew a standing ovation.
Up next was Alban Berg's Seven Early Songs, composed between 1905 and 1908 when he was studying with Arnold Schoenberg but not fully orchestrated and published until 1928. Like the Strauss concerto, this is also music that largely looks back to the past, although in this case that past includes Strauss himself. There's a yearning and ecstatic romanticism to this music that makes it very approachable even if, as René Spencer Saller points out in her program notes, it rather annoyed Schoenberg.
The soloist was soprano Christine Brewer, who is both a big-name international performer as well as a local favorite, with stage credits that include not only Union Avenue Opera and Opera Theatre of St. Louis but also the Metropolitan Opera, Santa Fe Opera, and English National Opera. No surprise, then, that her singing here combined a luminous, powerful sound with a clear grasp of the text.
Those texts come from seven different German poets and vary from Carl Hauptmann's straightforward "Nacht" (Night) with its vivid evocation of a nocturnal landscape to Rilke's "Traumgekrönt" (Crowned in Dreams) with its more elliptical sexual references. Ms. Brewer showed the sensitivity to the varied moods of the songs that I have come to expect of her over the years. From the post-coital blush of "Libesode"(Ode to Love") to the quiet contemplation of "Im Zimmer" (Indoors), it was all there, and delivered with great authority.
The concert concluded with a rousing Beethoven Symphony No. 5, conducted without a score and with real fire. The Fifth has been performed and recorded so many times by so many different orchestras that it can be difficult for a conductor to put his own stamp on the work, but Mr. Robertson nevertheless managed to do just that with a driving, high-energy interpretation that created tangible excitement.
It even had some surprises to offer, including a headlong first movement and a graceful second that ran, with only the briefest pause, straight into the ghostly third. The orchestra played superbly, with fine solo work from everyone, including Principal Oboe Jelena Dirks in the first movement cadenza and flautist Ann Choomack on piccolo in the finale.
In a 2006 program note on the Beethoven Fifth for the Performance Today radio program, Christopher H. Gibbs noted that "it is difficult to divest this best known of symphonies from all the baggage it has accumulated through nearly two centuries and to listen with fresh ears to the shocking power of the work and to the marvels that Beethoven introduced into the world of orchestral music." Mr. Robertson's energetic approach jettisoned quite a bit of that baggage, reminding us of the work's remarkable power and originality.
Next at Powell Hall: SLSO Resident Conductor Gemma New leads the orchestra in John William's score for Jurassic Park, accompanying a showing of the film. Performances are Friday and Saturday at 7 p.m. and Sunday at 2 p.m., November 3-5. As with all film events, there will be popcorn, drink specials, and you'll be able to bring food and drink into the hall with you; so be careful to avoid spills. 
Related Articles