Film Reviews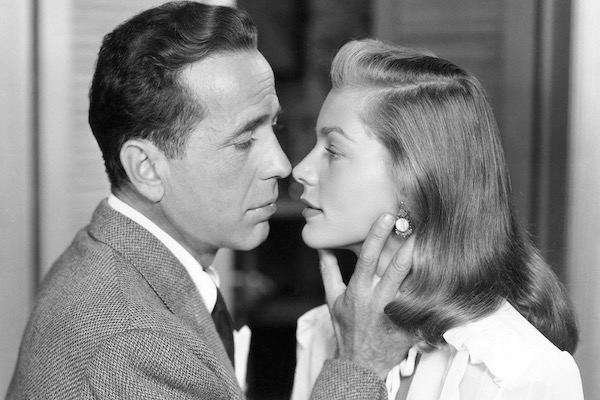 'Classics in the Loop' program honors great film noir
Each Wednesday in April at 7:00 p.m. Landmark's Tivoli Theatre celebrates film noir classics. The four selections are: John Huston's The Maltese Falcon, Billy Wilder's Double Indemnity and his Sunset Boulevard, and Delmar Daves' Dark Passage. These magnificent works showcase superb writing, fascinating characters and the studio system's great actors from the stars through every supporting role.
The month kicks off April 5 with The Maltese Falcon (1941), based on Dashiell Hammett's novel with a screenplay by director John Huston. The clever, wily private detective Sam Spade (Humphrey Bogart) must, as he says, investigate the murder of his business partner Miles Archer. The intrigue will involve the duplicitous Brigid O'Shaughnessy (Mary Astor) and the equally treacherous Kasper Gutman (Sydney Greenstreet), Wilmer Cook (Elisha Cook Jr.), and Joel Cairo (Peter Lorre.) Shot by Arthur Edeson, every scene offers a master class in lighting and composition.
The second Wednesday, April 12, Double Indemnity (1944) features Fred MacMurray, Barbara Stanwyck, and Edward G. Robinson in a delectable cat and mouse game. It boasts a brilliant screenplay by Raymond Chandler and director Billy Wilder, based on James M. Cain's novel. When Phyllis Dietrichson casts her spell on insurance agent Walter Neff, the plot to kill her husband and take the money is questioned by a suspicious insurance claims investigator. 
The third week, April 19, celebrating its 70th anniversary, Dark Passage unites Humphrey Bogart and Lauren Bacall in an investigation into the erroneous conviction of Vincent Parry (Bogart). It weaves its way through a complicated plot of coincidences and plastic surgery, blackmail, murders, and suicide. Its initial first person point-of-view doesn't sit well but it settles in to an interesting innocent/convicted man scenario.
The last Wednesday in April, the 26th, 1950s Sunset Boulevard unleashes Gloria Swanson, William Holden, and Erich von Stroheim in an iconic drama about motion pictures and the demise of Hollywood. Narrated from the first shot by a dead Joe Gilles (Holden), it leads with grim humor. As silent film star Norma Desmond observes, "I AM big. It's the 'pictures' that got small." And these film noir classics offer solid proof of that.
To see these gorgeous films on the big screen is a rare treat. Each show is Wednesdays at 7:00 p.m. at Landmark's Tivoli Theatre.
Related Articles