Film Reviews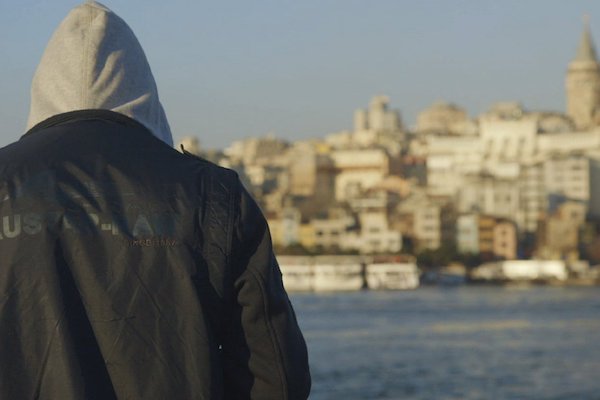 'City of Ghosts' details the horrific Raqaa occupation by ISIS
The documentary City of Ghosts details the resistance activities of RBSS, which stands for Raqaa is Being Slaughtered Silently. After March 2014 ISIS controlled this previously beautiful, joyful Syrian city with a proud heritage, very briefly described in opening footage. As atrocities increased, ordinary citizens responded with resistance, including RBSS dedicated to exposing nothing short of barbaric treatment.
City of Ghosts focuses on three co-founders of RBSS: Aziz, 25, previously a college biology student and now dubbed the spokesman; Mohamad, 34, a high school math teacher and now RBSS's reporter; and Hamoud, 23, a filmmaker. Secondarily, we learn also about Hussam, 27 and an RBSS co-founder who writes and publishes articles. Through a variety of strategies, these men and fellow resisters sent photos, reports, and video to the outside world, stories, as they show, "unlike anything the world had seen before." 
When one of their friends is brutally murdered, they flee to Turkey and later Germany, knowing nowhere is safe with terrifying death threats following them. And yet they continue to reveal events: the banning of satellite dishes to prevent video footage from getting out even as RBSS reporters know to immediately erase footage after transmission as checkpoint searches endanger them and their families. Failing to capture these RBSS representatives, ISIS assassinates Hamoud's father and one of his brothers, posting the horrific, graphic video. As an emotional Hamoud watches it, he says it only strengthens his resolve. 
Speaking about the decision to include this and other gut-wrenching footage, producer/director Matthew Heineman argues that we outsiders can only begin to comprehend Raqaa's tragedy by confronting reality. He notes that every second was debated before inclusion. Abstract description would fail to convey the truth, but be aware that some content is extremely difficult to watch.
As in his Cartel Land, Heineman immerses his viewers in the lives of these truly courageous individuals, even as they flee to safe houses. Ironically and sadly, in Germany they face off against an anti-immigration group. And yet RBSS continues to advocate for freedom. "City of Ghosts" adds a powerful immediacy to the Syrian catastrophe. In English and in Persian with English subtitles. 
Related Articles