Film Reviews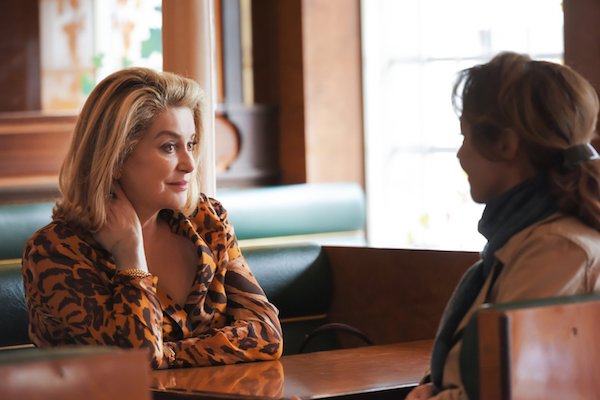 'The Midwife' invites reflection on life through contrasting characters
Contemporary French cinema excels in character studies, foregrounding the interaction between a few connected characters. In The Midwife two middle-aged women come back together in a reunion of opposites. The midwife of the title is Claire who receives an unwelcome telephone message from Béatrice, her deceased father's lover who just walked out on him one day. 
Recently diagnosed with a brain tumor, Béatrice expresses regrets about her previous behavior and seeks forgiveness and reconciliation. Claire responds icily at first but, because of her good nature, gradually thaws. And yet, we see that Béatrice remains the kind of person who uses those around her, indulging her narcissistic predisposition, getting money from Claire, moving in with her, and taking advantage of her kindness.  
A study in dichotomous personalities, they present contrasting physical appearances as well. Béatrice gambles, drinks too much, smokes, and thinks of herself first. By contrast, Claire works hard, supports her patients, her son and his girlfriend, and sacrifices her time. Claire wears conservative, tailored, dull-colored clothes; Béatrice prefers bright colors, busy designs, and loose fitting styles. Claire's hair is pulled back in a ponytail; Béatrice's bleached blond hair is loose and free. 
Director/writer Martin Provost makes this all too deliberately designed to explore the yin and yang of one woman who is dying and the other who brings life into the world -- emphasized through a birth in the opening moments and several births in succeeding scenes. More gratuitous, Claire has a budding relationship with Paul who shares garden space as though this woman can't be happy without romance in her life. 
Nevertheless, The Midwife succeeds, to the extent that it does, because of the talented, legendary French actresses who inhabit these two characters. Catherine Frot as Claire and Catherine Deneuve as Béatrice interact and react effortlessly, delivering exchanges with poise. For Claire and for us it does invite reflecting on compassion, forgiveness, and what is most important in our lives. In French with English subtitles, at Landmark's Plaza Frontenac Cinema.
Related Articles