Film Reviews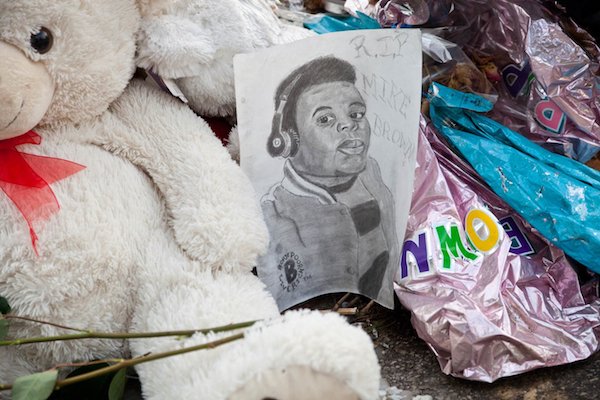 'Whose Streets?' profiles Ferguson events and protests
Concentrating on the deep-rooted dissent of local citizens to persistent, unrelenting racism, the documentary Whose Streets? chronicles the aftermath of the killing of 18-year-old Michael Brown Jr. in Ferguson, August 9, 2014. Directors Sabaah Folayan and Damon Davis set the scene citing a U.S. Supreme Court 1857 opinion for the Dred Scott v. Sandford court case. 
In a suit that began in 1846 at St. Louis' Old Courthouse, the final Supreme Court decision denied that Scott was legally free, defining him as property. Chief Justice Roger B. Taney further asserted that men "imported as slaves . . . had no rights which the white man was bound to respect." Footage over the next one and half hours will implicitly and explicitly argue that not much progress has occurred. 
Picking up with the immediate aftermath of Brown being shot, Lezley McSpadden (Michael's mother) and other eyewitnesses react to the indignity of Michael's body left on the pavement for four and a half hours. The documentary then samples from national and local coverage -- CNN, NBC, KSDK, KMOV, Fox News, etc. -- but its focus is the outrage of the community for this as well as past and on-going oppressive treatment. The comments of several observers and activists punctuate the film: David, Kayla, Brittany, Mama Cat, Ashley, and Tory, among others. We're invited into homes, barbershops, cafes, and confrontational meetings to listen. Brief excerpts include pronouncements by President Obama, Attorney General Holder, Missouri Governor Nixon, Ferguson Police Chief Jackson, Ferguson Mayor Knowles, and St. Louis Prosecutor McColloch.
Chronicling action up to one year after the non-indictment of Officer Wilson, Whose Streets? uses well-chosen, succinct formal and informal statements to reveal the racial divide that defines perspectives distressingly different. Divided into five chapters, Whose Streets? features quotes from past leaders: from Dr. Martin Luther King Jr., "A riot is the language of the unheard," and from Frantz Fanon, Sojourner Truth, Langston Hughes. A poignant encouragement comes last from Dr. Maya Angelou, "You may encounter many defeats, but you must not be defeated." This is the clarion call that echoes throughout Whose Streets? and inspires all who love and support each other in the continuing fight against racism. At Landmark's Tivoli Cinema, the Marcus St. Charles Stadium 18 Cinema, AMC's Creve Coeur 12, and the Regal St. Louis Mills Stadium 18.
Related Articles