Film Reviews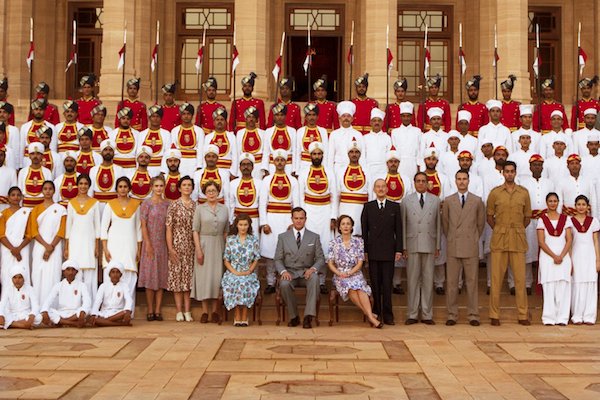 'Viceroy's House' lays historical foundation for today
It's more than half-way through Viceroy's House, a historical look at the partition of India, before the word "oil" leaks out. The film explains so terribly much about then, 1947, as well as now, 2017. And it pays to watch this well-crafted look at that moment over there. 
That summer, the temperature rose to 114º F in the shade in a country where almost half the babies died before they turned 5 and 92% of the population was illiterate. King George VI sent Lord Montbatten, known familiarly as "Dickie," to oversee the independence of India from colonial rule. His Lordship finds himself also called on to split the whole country with Muslims cast off to Pakistan. As Montbatten notes sadly, "New nations are rarely born in peace."
He hastens the deadline to make tearing off the bandage less painful and calls in Cyril Radcliffe to map the new countries. What he does not know, but history has recorded, is that Winston Churchill when he was prime minister had already described the lines of partition. Explaining the history is tough, and sometimes tedious enough, but scriptwriters Paul Berges and Moira Buffini, working with director Gurinda Chadha, added the sous text of a love story.
Hugh Bonneville from Downton Abbey and Gillian Anderson from The X Files, portray the Montbattens, and their every moment on screen, in voice or face, is worth noting. In fact, the whole supporting cast acquits itself well, including Simon Cowell, Michael Gambon, Om Puri (who died just this year), Manish Dayal, Huma Quereshi, and Denzil Smith. Gandhi, Churchill, and Nehru appear, too.
Chadha, whose grandmother was one of the millions involved in the mass exodus, directed the complicated history, adding real and imagined newsreels for credibility and foundation.
Related Articles