Film Reviews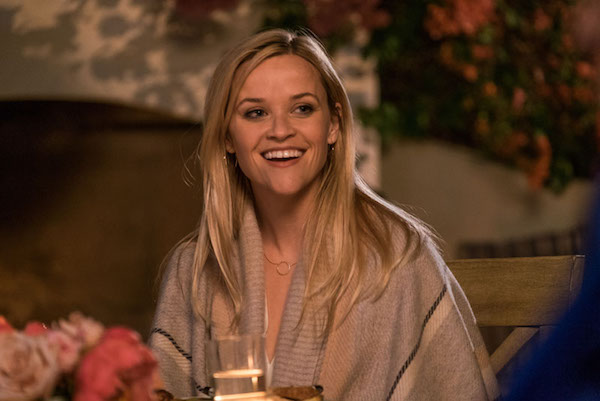 'Home Again' squeaks by as 'romcom'
Home Again almost begs to be made fun of. It encourages the critic in everyone to have a field day with adjectives describing its mediocrity, with phrases applied like plasters to its clumsiness, with capital letters to proclaim its failure as an end-of-summer romantic comedy, known by the conflation "romcom." should be called "Three Men and a MILF," the latter an acronym for "Mothers I'd like to [ahem] Fornicate." Alice recently removed to L.A. from N.Y.C. She's separated from an egoist and trying to make it as a designer while living in her filmmaker father's fabulous old house. The three young men are screenwriters and actors trying to make it in Hollywood. The quartet meets as Alice celebrates her 40th birthday, and, based on Alice's mother's nudging, the threesome ends up living in her guest house. They end up loving Alice, one of them intimately, and her kids and her life, the one she's still trying to get a handle on. Then her soon-to-be-ex shows up and farce ensues. Not good farce. Farce with a lot of pregnant pauses plus Johnny Mathes singing "Chances Are."
Some of the blame for this flaccid film has to go to the cast. Jon Rudnitsky is the best of the three men, and Nat Wolf is passable, but Pico Alexander is just not ready for prime time. Michael Sheen must have had a mortgage payment due, and Witherspoon, who hasn't been very good since Election in 1999, phones in her lines from a flip phone. Lake Bell is steady as the termagant, but what is Candace Bergen doing here besides raising the level of professionalism?
Home Again tries to be a hurray for Hollywood, with the boy troika of filmmakers longing to make a good movie. This isn't it. Most of the blame goes to Hallie Myers-Shyer, who used the kiss-cam too often. Myers-Shyer wrote that one young man was happy to let the steam out of old Alice's kettle. Home Again never had any steam. Let it go. Just keep walking. 
Related Articles