Film Reviews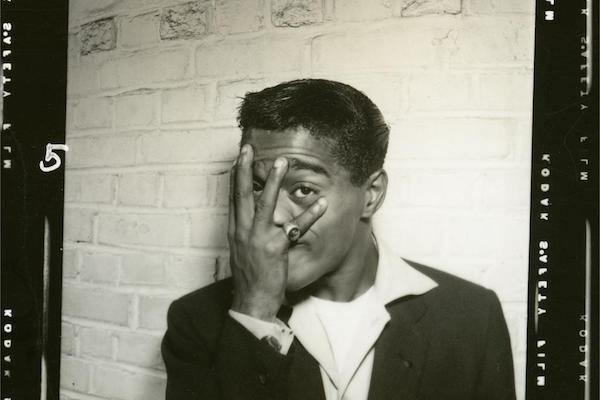 The 26th Annual St. Louis International Film Festival offers a great national and international lineup
The 26th Annual Whitaker Saint Louis International Film Festival kicks off Thursday night, November 2, and runs through Sunday, November 12. As always, the Festival presents an overwhelming feast of 372 films with 82 narrative features, 63 documentary ones, and 227 short films. What's particularly exciting is that the selections represent 64 countries.
Of particular note, four outstanding individuals will receive awards. They are: Pam Grier accepting a Women in Film Award at a tribute to her before a screening of Jackie Brown on Friday, November 3. She stars in Bad Grandmas, shot in St. Louis, which will open the festival Thursday, November 2, with a reception before the screening. 
Represented by Sammy Davis, Jr.: I've Gotta Be Me and ACORN and the Firestorm, Sam Pollard receives the Lifetime Achievement Award.
Marco Williams with Tell Them We Are Rising accepts the Contemporary Cinema Award and Dan Mirvish of Bernard and Huey the Charles Guggenheim Cinema St. Louis Award. All these awards and screenings of the awardees' films make the first weekend an exceptional one with incredible talent on display in person and on the screen. 
The first Sunday, I must recognize a sure-fire Academy Award contender I saw at Telluride's film festival: Film Stars Don't Die in Liverpool. In a performance that merits an Oscar, Annette Bening plays Hollywood film noir star Gloria Grahame in her final days, with Jamie Bell in a marvelous supporting role and Julie Walters and Vanessa Redgrave. And there isn't a bad entry in the handful of documentary films I've also seen. 
To help with difficult choices, the schedule includes a listing of films in Chinese, Animation, American Indie, Human Rights, Women in Film, and Music categories. There's also a breakout calendar for Asian, Environmental, Eastern European, Middle Eastern, French, Spanish, and Italian films, among other categories such as Oscar contenders, the Interfaith competition, and master classes held during the festival as well. 
All foreign-language films have English subtitles. Venues include Landmark's Plaza Frontenac and Tivoli Cinemas, Webster University and Washington University, the Stage at KDHX, the Missouri History Museum, and more. Go to CinemaStLouis.org or call 314-289-4150 for a full schedule and event details.
Related Articles