Theatre Reviews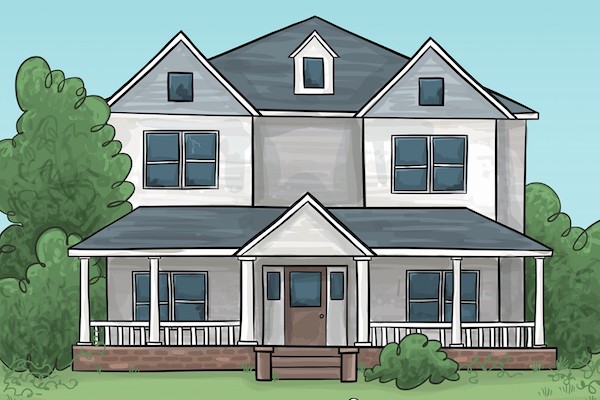 'Dreaming in Black and White' revisits the familiar ground of the civil rights era
First Run Theatre, a small company dedicated to producing new, locally sourced work, travels back in time to 1963 to take another look at the pivotal days of the civil rights movement. Set in Danville, Virginia, birthplace of the confederate leader Jefferson Davis, Rob Osborne's original play Dreaming in Black and White introduces us to Sonny, an aging white man with a heart condition, and Pearleane, a black working mom trying to take care of her family. 
Sonny needs almost constant care so Pearleane, a local woman who's been working for his sister's friend Lucille, is hired to watch over him while Sister is working at the five and dime in town. The arrangement gets off to a rough start. Sonny is offhandedly racist and accustomed to bossing people around and having them wait on him hand and foot. Pearleane quickly sees through his behavior and refuses to do tasks that Sonny is capable of completing on his own. Add in the persistent racism of the south, and local sit-ins and protests associated with the battle for civil rights, and it quickly becomes apparent that this play has a lesson to teach.
After a fitful start, the two begin to bond over Sonny's love for baseball and both of their hopes and dreams for their sons. Sonny's boy is a promising pitcher in the St. Louis Cardinals system while Pearleane's son is simply looking for a respectable job. The protests initially stir contention between the two, and neighbor Charlie Farris, Lucille's husband, adds negative running commentary in a determined effort to get Pearleane fired. Sonny doesn't think much of Charlie, which may help lead him to begrudgingly respect the actions of Pearleane, her son, and the town's other black citizens, or at least that's suggested by the closing scene. 
Will Shaw displays an irascible charm as Sonny, it's clear he's not a bad guy and his racism is played off more as habit rather than hatred. Tamitra Williford is calm and almost serene as Pearleane. Though she mostly avoids direct eye contact with the whites she serves, she refuses to be broken by their disrespect and eventually earns the confidence and affection of Sonny and Sister, played with a chatty tone and perky disposition by Pepi Parshall. Karen Burton and Ed Burguiere, as Sister's best friend Lucille and her overtly racist husband, complete the cast and capably fill the stereotypical roles.
Though well constructed and complete, Dreaming in Black and White is nonetheless a problematic show. The characters and situations are instantly familiar to audiences: an aging, unconsciously racist white person must accept the help of a black person, which leads to a deep friendship and important personal change. In fact, much of the conflict and even some of the dialogue feels like a carnival mirror reflection of Driving Miss Daisy. Director Phil Gill and the cast turn in solid, well-motivated performances, but it's just not enough to keep this well crafted effort from feeling like a retread of better material.
Osborne simply hasn't brought any new ideas or interpretive variation to his script, resulting in a show with characters we already know and a story arc we can easily predict. I wonder if the playwright could have created a script that touched on the important themes presented just as effectively, but was told from a different perspective. In all honestly, I found myself more drawn to and interested in Sister and Lucille.
Sister put her life on hold to care for her brother Sonny. Though she is at first uncertain about a black woman coming into her home, she's quickly won over. Plus, hiring Pearleane gives her the first taste of freedom she's had in years. Every time she comes to visit, Lucille brings along baked goods. Why does Lucille bake so much? Is it possibly a way to deal with her husband's racism and philandering? These two life-long friends are interesting and their changing views on race and culture, as well as the actions each takes in support of each other and Pearleane, offer a different view from which to experience the central theme.
Earnest in its approach, the script is clearly filled with good intentions but there may be a missed opportunity here. Instead of focusing on a situation we've heard before, I would have enjoyed seeing the familiar tale through different eyes. The premier of Dreaming in Black and White continues through July 16, 2017 at First Run Theatre. Solid performances and compelling themes hold your attention, but audiences may be left with the feeling that they've seen this world premier production before.
Related Articles