Music Reviews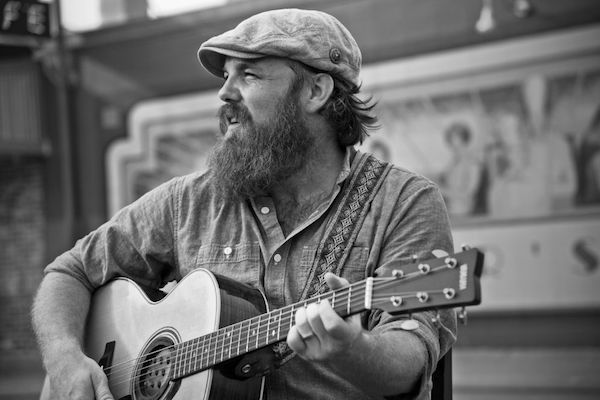 Marc Broussard brings his bayou soul to the Old Rock House
Bayou crooner Marc Broussard kicked off a tour in support of his recently released ninth studio album, Easy to Love, at Old Rock House last Thursday night to a full crowd. The Carencro, Louisiana native has developed a loyal fan base over the past 15 years for his extraordinary vocal abilities and his songwriting style, which blends a variety of influences from throwback soul and R&B to funk, blues and pop, with a nod to his Southern roots. 
Joined by his small but powerful backing band including guitarist Joe Stark, drummer Chad Gilmore and bassist DJ Raymond, Broussard treated fans to an hour-and-a-half set that spanned a good portion of his catalog, starting with the lovely "Leave a Light On," the first song from his new album, harmonizing sweetly with Stark and Raymond.
He featured only a few of the new album's songs in his set, including sultry "Anybody Out There," "Baton Rouge" and ballad "Easy to Love," which he noted was penned by Stark years ago, though only recently recorded. The rest of the show was a nice mix of some of his best originals and well-known covers. 
Highlights included the vintage soul-inspired "Lucky," which had a Stevie Wonder vibe anchored by Broussard's soaring vocals and Raymond's bass; "Home," which featured a stunning acapella intro with Broussard, Stark and Raymond once again in glorious harmony; and "Lonely Night in Georgia," a simply perfect tune from Broussard's second album that captures his voice at its soulful best.
Mid-set, Broussard and the band unleashed a funky trio that got the dance floor crowd moving, starting with groovy "Try Me," one of his early tunes, building into a scorching guitar solo by Stark. This led directly into a cover of The Meters' "Fire on the Bayou" before morphing into Al Green's "Love and Happiness," with Broussard pushing into his falsetto and getting the audience singing along to the chorus.
The rest of the band took brief break while Broussard remained on stage for a mini-acoustic set of some of his more emotional and vulnerable songs including "Another Night Alone" and "Let Me Leave." He then played a pair of very personal tunes about his two sons. Achingly beautiful "Gavin's Song," written for his oldest, had Broussard wiping away tears as he delivered the lyrics, "I wish we were together / I wish I was home / I wish there were nights / where I was never alone. / I know I've said it / but I'll say it once again / I wish I could be there / but I can't."
He followed this with the more playful "Gibby's Song," written for his younger son with "a smile so bright it lights up the night sky."
The band returned to deliver a few fan favorites from Broussard's acclaimed 2004 major label debut, Carencro, beginning with the up-tempo hit "Rocksteady." Raymond's funky bass lit up "Come Around," another Stevie Wonder-inspired number, teasing James Brown's "Sex Machine" and Parliament's "Mothership Connection (Star Child)" before moving into a cover of The Isley Brothers' "It's Your Thing," which got many a booty shaking on the dance floor.
They closed the main set with the fierce rhythm of "Home" as the crowd belted along, singing, "This Greyhound is Delta bound," before ending with a thunderous guitar jam, Broussard wailing at the top of his lungs.
After the final drum beat, Broussard laughed and remarked, "This is usually the part where we walk off stage to the dressing room and pretend we're not coming back for a minutes; but since there's no dressing room back here, we're just gonna play on through." 
The band treated fans to one last tune, Broussard's inspired cover of Solomon Burke classic "Cry to Me," before exiting out the side door into the night.
Broussard, as usual, did not disappoint, proving his consistently impressive vocals and the depth and soul of his songwriting. It's always a treat to see him in an intimate venue that allows him to connect with his audience on an emotional level as he does so well. 
Opener singer/songwriter Jamie Kent aptly warmed up the crowd with his hearty smile and twangy roots rock, as well as a delightfully funky cover of Britney Spears' "Hit Me Baby One More Time."
Related Articles