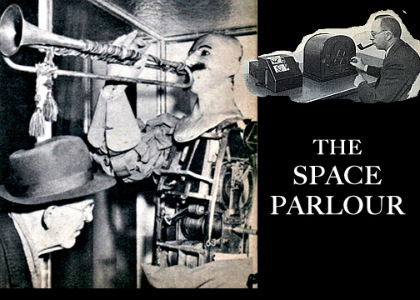 The Space Parlour
with Nick Acquisto
Thursdays | 7:00pm-9:00pm
SHOW ARCHIVE
PLAYLIST
The Space Parlour presents an eccentric combination of art rock, psychedelia, folk, new wave and other inventive alternative sounds, with an additional focus on B-sides, rarities and live recordings. It's parlour music, space music and everything in between.
---
About Nick Acquisto
Nick Acquisto began hosting The Space Parlour in March 2003 as a place to hear and discuss inventive and imaginative rock groups. As a St. Louis native he has been a longtime champion for interesting fresh St. Louis artists. With a passion and knowledge of the station and music of all varieties, Nick became station music director in 2010, and can be also be heard highlighting new music of all genres weekly on the KDHX Music Director's Cut.
Spotify Playlists from Nick Acquisto
The Space Parlour - Best of 2017 (So far)
EXPAND PLAYLIST
COLLAPSE PLAYLIST
There are no more playlists to show at this time.
---