Uncategorised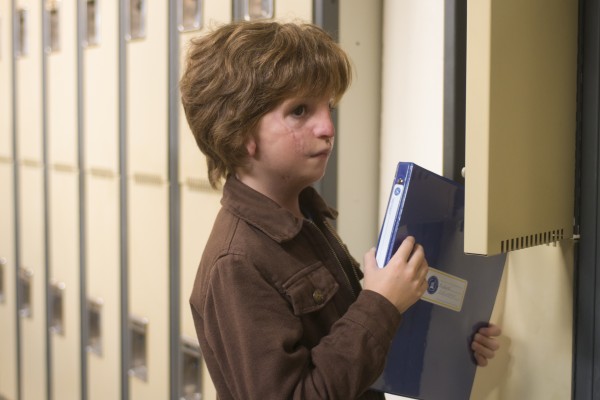 'Wonder' offers a free cry -- nothing wrong with that
A small boy speaks: "I know I am not an ordinary 10-year-old kid." He is not. August ("Auggie") was born with  mandibulofacial dystosis, or "Treacher Collins syndrome." He has been home-schooled until now, when his parents decide it's time for school-school. "Wonder" covers Auggie's year in fifth grade.
The film, based on a novel by R. J. Palacio, is meant to inspire, but not just for our plucky little hero. Auggie has endured 27 surgeries, but "Wonder" makes clear what his family and even what his classmates endure, too. It is a film about change and compassion. That does not mean it's all lecture. Director Steven Chbosky, within the quartet of scriptwriters, brings credentials as a writer of "The Perks of Being a Wallflower" and "Beauty and the Beast." 
Chbosky divided Auggie's story into points of view told by Auggie, his sister, his friend, and his sister's friend -- just as Faulkner did with As I Lay Dying. There's even a Faulkner visual tucked in along with a reference to Henry Ward Beecher in Auggie's school's namesake. "Wonder" is not all about Auggie, and, yet, it is.
Jacob Trembley portrays Auggie with the grace he brought to the film "Room." Izabela Vidovic plays Auggie's sister, often left out. Noah Jupe, recently seen in "Suburbicon," plays Auggie's friend. Julia Roberts plays his mom, and Owen Wilson his dad, and the two stars play well with the ensemble. The supporting cast includes the great Mandy Patinkin and Daveed Diggs.
You have to wonder why such renowned actors would work in what could have easily been a Hallmark movie. That they believed in the story shows through their solid work, raising "Wonder" above a teaching moment -- or just a free cry. It is both of those. It is good at each of those, and sometimes they matter, too. "Wonder" is funny and dear if sometimes unreal, but it is well worth watching as a reminder to be kind. 
Related Articles