KDHX Presents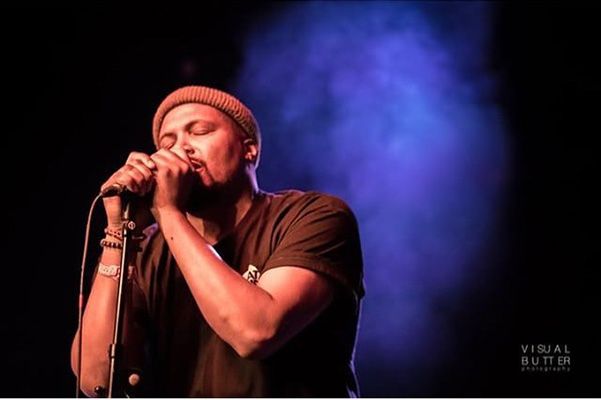 Blvck Spvde Kicks Off Listen Live and Local
Written by

KDHX
KDHX is excited to announce Blvck Spvde as our Listen Live and Local artist for September!
Join us on Tuesday, September 3 at 7 PM at The Stage at KDHX for a special behind-the-scenes look at a multimedia live production.
The performance is FREE and open to the public!
The first 20 minutes of the performance will be broadcast live on 88.1 FM and will be featured on Wax Lyrical with Caron. The on-air broadcast will include three songs and an artist interview, hosted by James Biko of Rawthentic.
Those in the audience at the Stage will be treated to a second set of music after the live broadcast concludes. The entire performance will be streamed online. 
More details on the Blvck Spvde performance can be found here.
Listen Live at KDHX combines KDHX's unique multi-platform capabilities to highlight local and national musicians both on the airwaves and through live performance and is made possible through your support!
If you are interested in contributing to Listen Live at KDHX, please check out all of the details and the giving levels at Support.KDHX.org.
From the artist:
With influences from Prince and J Dilla to Radiohead and fusion-era Miles Davis, St. Louis MC/producer/vocalist Black Spade clearly is not the pop-rap of fellow Gateway City natives Nelly and the St. Lunatics.
His musical palette – warm and trippy synths, gritty hip-hop beats, and falsetto-infused, downtempo neo-soul – is more in tune with the left-field soul/funk scenes of underground Detroit and L.A. Born and bred in St. Louis, MO, Black Spade (real name Veto Lamar Money) developed into a skilled artist performing as part of local indie rap/soul collective Soul Tyde, which originally formed in 1998.
Their first, and only, album, "Hip-Hop & Soulful...Ish," sold just a few hundred copies upon its release in 2003 before the crew broke up not long afterwards. Out on his own to establish himself as a solo artist, Spade was discovered by an A&R from the downtempo/deep house-focused label Om Records at a performance in the California Bay Area in 2004.
By 2007, the multi-threat soulster was signed to Om and issued the digital four-song EP, "Loves Right Here," later that year. His debut full-length with the label, "To Serve With Love," appeared shortly thereafter in 2008.