KDHX Presents Listen Live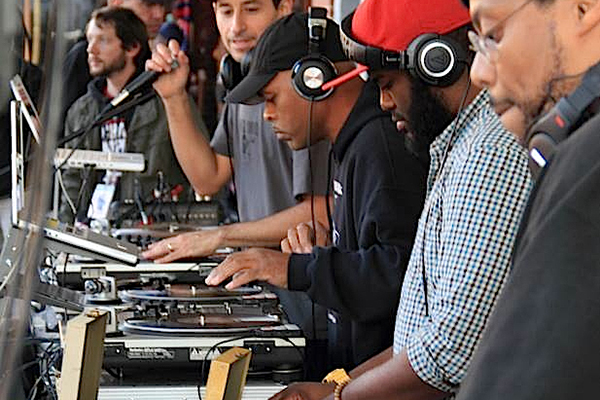 Listen Live Online 9-1-20 - Featuring The Turntable Orkestra
Written by

KDHX
KDHX is proud to present Listen Live featuring The Turntable Orkestra.
Tune in to the KDHX Facebook page Tuesday, September 1 at 7:20 PM to watch the live video performance!
The first 20 minutes of the event will be broadcast live on the air at 88.1 FM on Wax Lyrical with Caron. The entire 40-minute session will air live on Facebook.
Listen Live is sponsored by the Missouri History Museum.
From the artist:
The Turntable Orkestra consists of four current and alumni DJs of KDHX, including G.Wiz, DX, Alejan, and Biko.