KDHX Presents Listen Live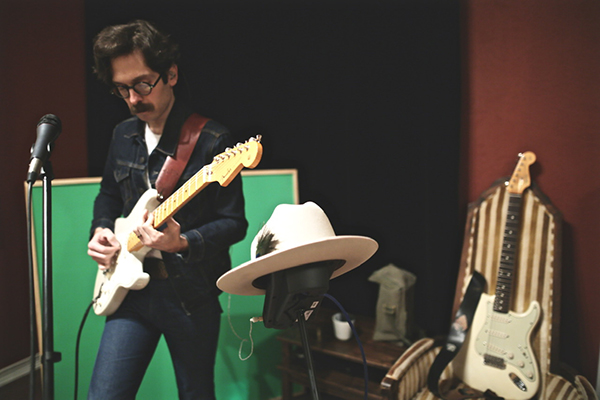 Listen Live Online 10/6/20 - Featuring Samuel Gregg
Written by

KDHX
KDHX is proud to present Listen Live featuring Samuel Gregg.
Tune in to the KDHX Facebook page Tuesday, October 6 at 7:20 PM to watch the live video performance!
The first 20 minutes of the event will be broadcast live on the air at 88.1 FM on Wax Lyrical with Caron. The entire 40-minute session will air live on Facebook.
Listen Live is sponsored by the Missouri History Museum.
From the artist:
"It would seem that Samuel Gregg is living his musical life in reverse. He's a Nashville-based guitarist with a killer instinct for playing Americana-derived licks, but rather than ply his trade in that genre's epicenter, he spends most of his time playing with St. Louis artists. You can find him on stage with Beth Bombara and as part of Essential Knots, playing cool, lithe lines on an ivory Stratocaster."
-Christian Schaeffer, RFT
"His lyrics and sound are steeped in tradition and Gregg's music pays homage to those that came before him while creating timeless fables for others to follow for years to come. Find his music and play it!"
-Ryan Doyon, Music Savage