Cabaret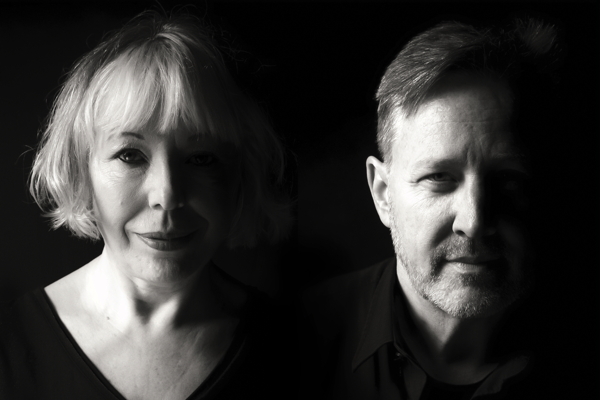 Review: Barb Jungr and John McDaniel are an ideal team in their Beatles cabaret
It has been a while since I have seen either Award-winning pianist and songwriter John McDaniel and cabaret star Barb Jungr on stage (2007 and 2010, respectively). And I had never seen them together until last Saturday (January 27, 2018), when they brought their Beatles cabaret Come Together to the Kranzberg Center. It was worth the wait.
Although they're both strong performers I have, in the past, been somewhat critical of Mr. McDaniel's range as a singer and of Ms. Jungr's outsized, rock star stage presence. Now I take it all back. Working largely in his falsetto register, Mr. McDaniel sang very effective close harmony with his co-star on nearly every song, and Ms. Jungr didn't uncork her inner rocker until her powerful medley of "Something" and "The Long and Winding Road" near the end of the show, when it was a perfect fit.
The McDaniel/Jungr duo is an ideal team, and the obvious joy they take in working with each other is infectious.
It helps, of course, that they're working with a lot of grade A material. Drenched in the influences of rock, rhythm and blues, and (yes) the Great American Songbook, the songs of the Fab Four have inspired albums as varied as classical pianist and conductor Joshua Rifkin's Baroque Beatles Book and jazz legend George Benson's The Other Side of Abbey Road. That's because they're exceptionally well-crafted tunes, as Mr. McDaniel's exceptionally well-crafted arrangements repeatedly demonstrate.
His take on "Eleanor Rigby," for example, used big, open chords to establish a dramatic backdrop for the vocals, while his solo take on "Mother Nature's Son" seemed to invoke the spirit of the late John Denver. His piano provided a solid foundation for Ms. Jungr's vocals throughout the evening and was a driving, propulsive force in more rock-oriented numbers like George Harrison's "My Guitar Gently Weeps" (another of Mr. McDaniel's solos).
Ms. Jungr, for her part, showed plenty of vocal variety, including a jazzy "Got to Get You Into My Life," a raunchy blues-flavored "Come Together," and that big, passionate "Something" medley. As someone who (like many of us Of a Certain Age) grew up with the Beatles, she also had some interesting insights on the songs and the times in which they were written.
I was particularly struck by how much the Beatles meant to her as a young woman in the north of England. She noted that for her and her friends, seeing guys who looked and, more importantly, sounded like them achieving worldwide fame felt empowering. Until then, you didn't seen kids from Liverpool filling stadiums and cruising with the "jet set." John, Paul, George, and Ringo changed all that.
There were also some surprises in the song selection, like the medley of two McCartney/Lennon collaborations, "It's for You" and "Step Inside Love," which were first recorded not by the Beatles but by the English singer and TV star Cilla Black. I thought I knew the Beatles, but I had never heard either of those.
Come Together played one night only at the Kranzberg, but the 2016 album on which the show is based is available as both a CD and download at Amazon and other on-line sources. Let's hope we get to see Ms. Jungr and Mr. McDaniel here again soon. It really has been too long.
Related Articles