Classical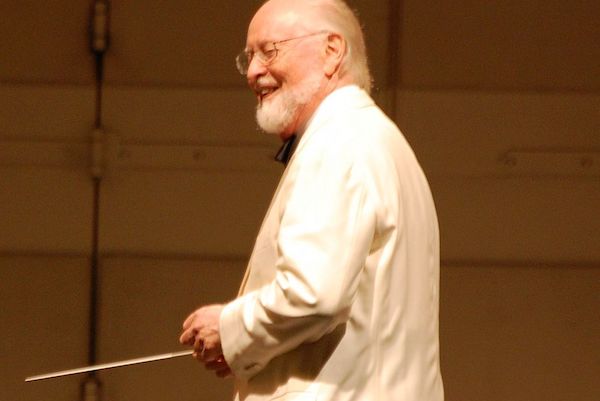 At the St. Louis Symphony, 'Jurassic Park' returns to those thrilling days of yesteryear
Remember when the score of a movie was there to provide emphasis at key moments rather than to act as an omnipresent background? The St. Louis Symphony Orchestra took us back to those thrilling days of yesteryear last weekend (November 3-5, 2017) with showings of Steven Spielberg's 1993 blockbuster Jurassic Park, accompanied by a live performance of the John Williams score. 
Yes, the music is almost nonstop during the action-packed final moments of the movie, but there are also long stretches of unaccompanied dialog. That allows Williams's exciting and intelligent music to reinforce the action and highlight character without beating you over the head constantly. Directors of recent big-budget films should taken note.
It is, in any case, always a pleasure to hear a Williams score. Encountered in live performance, his music reveals fascinating details that can sometime go unnoticed in a theatre. Examples include the ominous use of the contrabassoon in the early scenes and the loopy music accompanying the "how we cloned dinosaurs" cartoon shown to Jurassic Park visitors. And then there's the harsh modernism that creeps into the action scenes as the chaos theory embraced by Jeff Goldbum's character proves to be all too real.
Mr. Williams's musical toolbox is, in sort, eclectic and seemingly inexhaustible -- as you might expect from someone whose involvement with the film music business extends all the way back to his days as a jazz keyboardist and film and TV studio pianist. Jurassic Park might not be his most inventive work, but it's still irresistible.
So is the film itself. Computer animation may have come a long way since Jurassic Park's digital dinosaurs wowed audiences 25 years ago, but that first appearance of the brachiosaurus is still pretty breathtaking and the velociraptors are still creepily intelligent, if scientifically inaccurate. The screenplay, adapted from Michael Crichton's book by Crichton and David Koepp, is predictable and riddled with stereotypes, and Spielberg's direction is heavily manipulative as always, but together they still produce a truly "ripping yarn," as the Brits say.
For these SLSO movie events, though, the score is the real draw. Like many big-budget films from the last few decades, Jurassic Park calls for a massive orchestra with an augmented percussion section and a full complement of brasses. Some of it also sounds rhythmically tricky, especially in the action scenes, but the band played it to perfection under the direction of Resident Conductor Gemma New.  
Conducting in sync with a movie has always struck me as a demanding task, since it requires attention to the score, the orchestra, and, on a small monitor in front of the podium, a customized version of the film with "streamers" that help the conductor cue the players. Ms. New was fully in command of all her forces Friday night, though, and delivered an impressive reading of the score. I haven't had a chance to see her conduct a more conventional program yet, but I look forward to the opportunity.
Next at Powell Hall: John Storgårds conducts the orchestra along with pianist Marc-André Hamelin in music by Erich Wolfgang Korngold, Ravel, and Tchaikovsky Friday at 10:30 a.m, Saturday at 8 p.m. and Sunday at 3 p.m., November 10-12. The program features Ravel's Concerto in G and Tchaikovsky's Symphony No. 4.
Related Articles