Film Reviews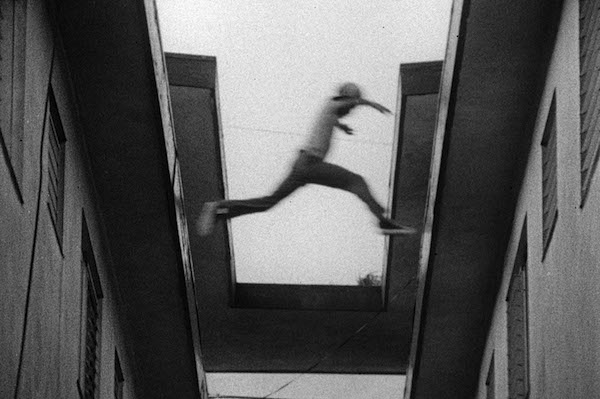 St. Louis International Film Festival offers a cinematic feast
The 25th Annual Whitaker St. Louis International Film Festival runs Thursday, November 3 through Sunday, November 13 with 72 countries represented by 185 narrative and documentary features. There are 419 offerings including the short film programs with screenings of fiction and nonfiction, live action and animation selections at over a dozen St. Louis venues.
For those looking for particular themes or countries of origin, films are listed in the program and on-line under categories including: Asian, Eastern European, French and Italian groupings; the New Filmmakers Forum; a spotlight on women; an interfaith competition; an LGBTQ spotlight and one for Race in America: The Black Experience. The four-year initiative Mean Streets is represented with 15 programs, and the superb African-American director Charles Burnett will receive SLIFF's Lifetime Achievement Award with his To Sleep with Anger and Killer of Sheep screening. There are also special-event programs including master classes on documentary filmmaking and on screenwriting for independent film.
I have time to highlight only a few early standouts. From Guatemala, their 2015 submission for a Best Foreign Film Oscar, Ixcanul tells an anthropologically rich story of Mayan families, the teenage Maria in particular, working in the shadow of a volcano on a coffee plantation as she prepares for her wedding. Beautifully shot with local residents represented in the cast, the story gains momentum and tragic dimensions as it progresses. Equally immersed in its specific moment and based on a true story, The Fencer begins in the early 1950s in Estonia with Endel fleeing under a false identity from certain imprisonment if the Soviet police learn of his WWII military service. In an understated but intense series of events, Endel must decide if he'll support his students at a fencing competition in Leningrad.
Take note also of Manchester by the Sea, Demimonde, local video artist Van McElwee's program of shorts, and too much more to list. All foreign films are in the language of origin with English subtitles. For more complete information, including descriptions, trailers, show times, and ticket links for all the films, you may visit the website at: cinemastlouis.org.
Related Articles