Film Reviews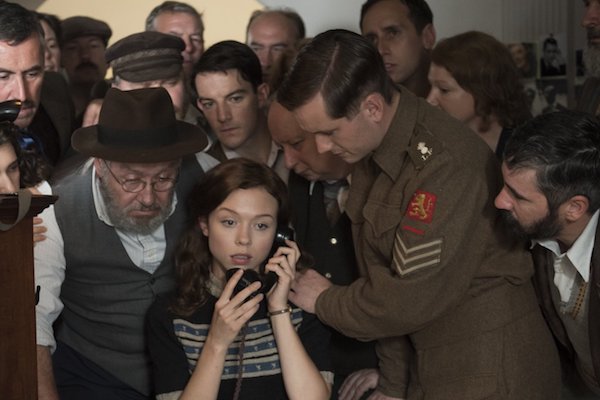 'Whisky Galore!' revisits the 1940s in story and style
In 1949, Ealing studio's Whisky Galore charmed viewers with its story of the small Scottish island of Todday running out of liquor at the height of World War II. By remarkable, welcome luck, the British SS Cabinet Minister runs aground within reach of the shore. The cargo ship stows 50,000 crates of Scottish Whisky. Heaven has arrived.
But it's Sunday and heaven demands its due. So, while the ship lists and threatens to sink, no one can liberate the payload until the midnight bells toll Monday. Then it's all hands on deck, retrieving what seems like manna. This, however, must be accomplished by outfoxing Captain Wagget, the establishment's spoil sport who forbids the salvaging of 600,000 bottles of liquid sustenance. 
Director Gillies MacKinnon's remake of Whisky Galore! remains faithful to this narrative and to the time period, that is, the villagers exhibit all the conservative values of the 40s with no condescension toward them. For all who can embrace the traditional religious and rigid gender constraints, it's a trip to a refreshingly old-fashioned past complete with a scowling, disapproving old hag; a minister who likes his drink; two sweet young women determined to marry; and British military with no sense of humor. MacKinnon doesn't update the story; he relishes its solid, old-fashioned quality.
As with director Alexander Mackendrick's version, the film is based on Compton MacKenzie's 1949 novel, inspired by real events, as the opening title card proudly announces. Motivation for director MacKinnon's faithful retelling came from his hope that color, as opposed to the 1949 black-and-white, would add vibrancy. Indeed, cinematographer Nigel Willoughby crafts a beautiful film in daylight and night scenes, and Patrick Doyle's music nicely reinforces the Scottish setting without being overbearing. The appeal relies, however, on the actors, among them the recently deceased Tim Pigott-Smith, always reliable, and Gregor Fisher. My favorite, however, is Eddie Izzard as Captain Wagget.
Whisky Galore! screens at Webster University's Winifred Moore auditorium Friday, May 19 through Sunday, May 21 at 8:00 p.m. each evening. 
Related Articles