Film Reviews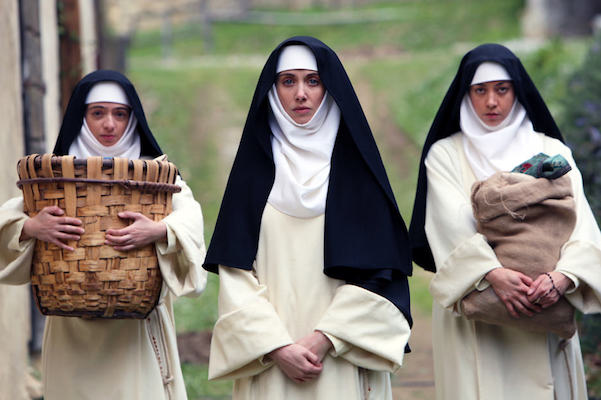 'The Little Hours' brings the past forward a bit
Do not be surprised by the dropping, ye, verily, blitzkrieging of the F-bomb in The Little Hours. As proof that modern society did not invent that curse, this version of one story from The Decameron produces dialogue that sounds genuinely contemporary to the year 1347.
What may be surprising, however, is that that particular incendiary device is dropped out of the mouth of a nun in the script by Jeff Baena. Many young women were stuffed into nunneries to keep them pure or to pay the church back for favors or to make them wait for a husband, the only other thing to save women from being thought whores.
This convent has the usual flighty, flirty sisters as well as one bemoaning how she cannot go home again. There're a priest (hairy John C. Reilly) and a mother superior (Molly Shannon) and a bishop (Fred Armisen), all vested and virginal. Into this little world lands a worldly lad (Dave Franco), who has been the lover of a lord's lady. The lord (Nick Offerman) wants to send him packing. The priest convinces him to serve as a handyman in the convent. He also convinces the healthy, handsome, hunky young man to remain deaf and mute. That only encourages one nun to confide in him and others to top him, hiking their habits high. 
Each night the man child and the priest confer over the sacramental wine the women haven't stolen for their 14th-century version of a bunking party. Boccaccio was nothing if not licentious and libatious.
The cast comes from television. There's Alison Brie from Community, who's married to Dave Franco, who's James' brother and who plays the handy, randy lad. Kate Micucci from Another Period plays a nun, sister to eye-rolling Aubrey Plaza, from Parks and Recreation with Offerman; she partners with Jeff Baena, also the director of The Little Hours. This little film is a bagatelle, and a juicy little one. Pray for it.
Related Articles