Film Reviews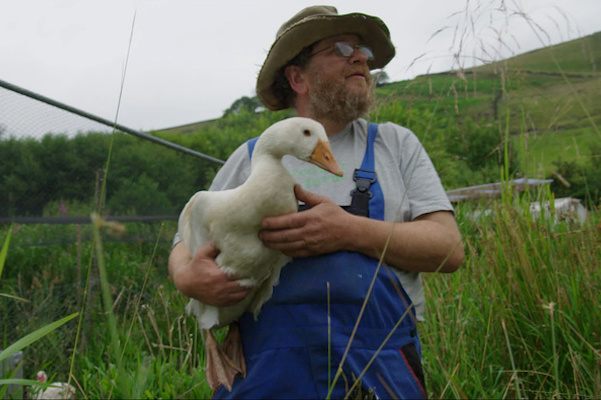 'Tomorrow' documents progressive programs happening now
A heartening and needed antidote to the grim news on the environment and society is the documentary film Tomorrow. In it, French directors Cyril Dion and Mélanie Laurent travel the world to learn about progressive programs in five areas: agriculture, energy, the economy, democracy, and education. Some of the initiatives already offer striking examples of superb achievements.
Picking among the inspirational activities in the ten countries visited is a challenge, but among the impressive case studies are the following: urban farming in Detroit, permaculture in France, geothermal energy in Iceland, agri-energy on the French island of Réunion, solar power in Germany, and recycling in San Francisco. Copenhagen's investment in wind turbines pays amazing dividends, already accounting for 60 to 70% of needed energy with self-sufficiency projected by 2025.
For me, the most surprising is the complementary but not competitive local currencies used in Basel, Switzerland; Bristol, England; and Oakland, California, among other locales. Also striking are groups that cooperate to improve their communities, including members of different castes now living side by side in Kuthambakkam, India. In other places, town council representatives are chosen by lot not election, with surprising results. Experts weigh in periodically to add context and helpful information, while songs by Swedish singer Fredrika Stahl punctuate the chapters, adding an update mood and commentary.
The film itself provides an example of the impact individuals can have. When their own financing failed to cover the costs, Laurent and Dion appealed to crowd financing via KissKissBankBank. Over 10,000 people contributed what amounted to more than a quarter of the film's budget. It proves what Tomorrow explicitly argues: only empowered citizens can produce a beautiful democracy and "politics is not just for politicians." It's up to all of us and Tomorrow shows us the way, winning France's César for Best Documentary Film, the equivalent of our Oscar. 
Primarily in English with some French and Finnish with English subtitles. Tomorrow screens at Webster University's Winifred Moore auditorium Friday, July 21 through Tuesday, July 25 at 8:00.
Related Articles