Film Reviews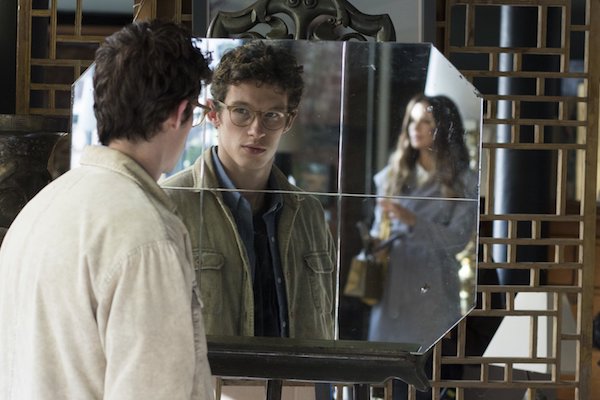 'The Only Living Boy in New York' deals in words and doing the deed
You know, when Wallace Shawn appears at a dinner table, that the conversation around same and the dialogue around that will be literary if not a bit precious. It is both in this film, which takes its title from a precious source, a Simon and Garfunkel song. 
The "living boy" of the title is a wandering, if voiceless, minstrel in Manhattan, a recent college graduate without focus. Thomas Webb is the son of a publisher and his depressed wife, but Thomas Webb wants to write. He once showed a draft to his demanding father. Daddy's only comment was "serviceable."
That's a real knee-cutter of a comment, but it shows the rivalry between the two. What's a boy to do then but grab his father's mistress and bed her? His path is paved by a new man in his East Side apartment, also a writer but a published one. An older, paternal man, who guides Thomas from his perch on a bar stool, literal or figurative. And just where did this man come from? And why won't Thomas' darling girl friend accept him as a boyfriend? Other questions arise in this rather claustrophobic movie, filmed in the canyons and crabbed corridors of the city, but they are not well answered. That's because of the airless writing by Allan Loeb.
Marc Webb, who also directed this summer's brilliant Gifted, tries to direct his way out of the morass. He manages to direct his good cast in and among the stumps of Loeb's words. Of course, Jeff Bridges excels as the old man, but Pierce Brosnan manages as the father with Cynthia Nixon staying low as the mother. Kate Beckinsale seduces as the mistress, but the stand-outs are Callum Turner as Thomas and Kiersey Clemons as the ingenue. With Landline, The Only Living Boy in New York focuses on cheating. Neither succeeds utterly, but both trying hard.
Related Articles