Film Reviews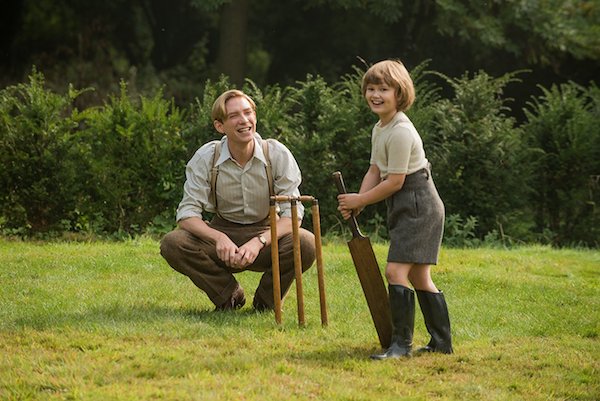 'Goodbye Christopher Robin' outlines a life in amber
Imagine being the very alive child known to hundreds, yea, thousands of children as the main character in books written by your very own father. Such was the life of the real Christopher Robin. The stories by A.A. Milne began in 1925 with "The Wrong Sort of Bees" and included "Winnie-the-Pooh" and "Now We Are Six."
Milne returned from Great War broken in pieces, no longer able to write the frothy plays from his antebellum days. His shell shock made him short-tempered and unfocused. His wife Daphne wanted the high life of London, but Alan wanted the quiet of the country. She went to The City and he stayed home -- with his boy, whom he barely knew. During that motherless time, Milne came to know his son, baptized as Christopher Robin but called Billy Moon from a mispronunciation of his last name. And during that time, Milne, with his friend, the illustrator Ernest Shepard, developed the Christopher Robin stories with Pooh and Roo and Tigger. The film's valedictory title holds great truth to this story.
Domhall Gleeson plays Milne with all the complexity and confusion inherent in the walking wounded and the artist. He's scary and believable. Margo Robbie plays Daphne, the flibbertigibbet wife, and the fine actress Kelly MacDonald plays Billy's nanny. Two actors portray Christopher Robin. Will Tilston pulls heart-strings as the 8-year-old, and Alex Lawther is so terribly real as the betrayed lad who comes late to understand what Christopher Robin means. Incidentally, Christopher Milne never took a cent from the tremendous sales of these books.
Among the great successes of this film is the production design by David Roger, a cottage appeal to all Anglophiles. Under the direction of Simon Curtis, Goodbye Christopher Robin plays on heartfelt sentiments without sinking to the sentimental.
Related Articles