Film Reviews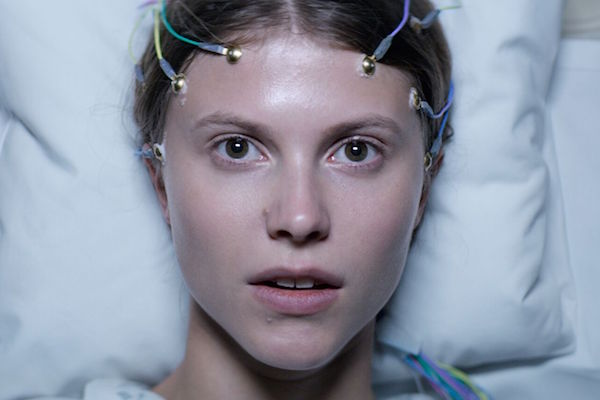 'Thelma' is best seen from psychiatrist's couch
Psychiatrists will be thrilled with "Thelma," even shrinks with 5¢ scrawled over their comic strip shingles. "Thelma" reveals itself as if in therapy sessions. Some of those meetings between client and doctor concern the past; some, the present, but all concern the person lying hopefully, sexually on that chaise.
Any movie that begins with a man and a child shuffling across a frozen body of water, only to look down to see a child below the ice, is a film set in the head. When the next scene shows a man (same one on the ice? don't know yet) aiming a gun at a girl (same one on the ice? dunno), the movie that follows is going to have serious issues. "Thelma" does. It is intriguing and infuriating, insightful and insane.
Thelma is a young student, off in the big city, studying. She finds a seat in a cavernous reading hall, the camera overhead to show its size and rat-mazeness. Thelma seats herself next to another lovely young student. Of a sudden, Thelma begins to shake in seizure. Subsequent tests reveal nothing.
The next time Thelma sees Anja, she seizes again. The two women are drawn to one another, but Thelma has fearful parents who control her. Thelma, however, has the ability to control them, a Carrie-like quality of the mind. Needless to say, snakes and fires and burning water also play their parts as Thelma explores her subconscious.
Elie Harboe portrays multi-layered Thelma with precision, and she's paired well with Kaya Wilkins as Anja. Director Joachim Trier, a Danish-born Norwegian, controls the action with surface serenity, contrasted with scenes like the terrifying one in the pool and the sensual ones of lovers kissing. Trier wrote the script with Eskil Vogt with an eye toward the fevered psychological discussions that must follow.
Related Articles