Cabaret
Cabaret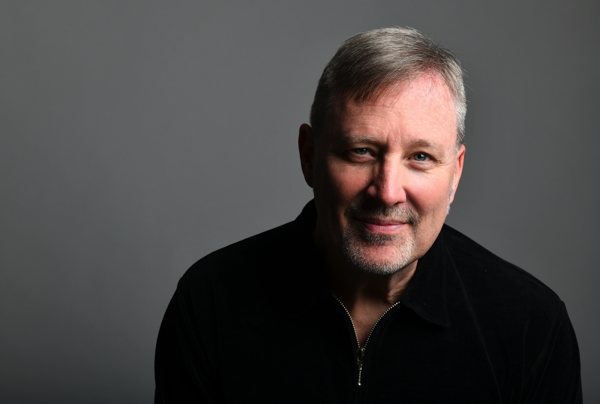 Review: Celebrating John McDaniel home at the Blue Strawberry
By
John McDaniel is the prototypical example of the local boy who made good. From his days doing musical theatre at Kirkwood High School in suburban St. Louis, he has gone on to make a major name for himself as a songwriter, arranger, and bandleader on Broadway and television.
He still makes regular visits back to his home town, though, and this year he brought us all a little Christmas gift in the form of a brand new holiday-themed show at the Blue Strawberry showroom last Friday (December 20).
"A John McDaniel Christmas" was a warm, welcoming celebration of the season. Mr. McDaniel's engaging stage presence and lively life anecdotes knitted a cozy Christmas sweater out of an eclectic set list that ranged from Boy George's "Stranger in This World" (from the 2002 semi-autobiographical musical "Taboo") to the old German carol "Es ist ein Ros entsprungen" (usually translated as "There is a Rose E'er Blooming"), which first appeared in print in 1599. Mr. McDaniel played the latter as a piano solo, and a lovely thing it was, too--a subtle arrangement, but with a bit of swing.
Highlights of the evening included a Jule Styne medley that combined his popular "Let it Snow! Let it Snow! Let it Snow!" (lyrics by Sammy Cahn) with, of all things, the whimsical "The Lord's Bright Blessing" (lyrics by Bob Merrill), from the 1962 animated TV special "Mr. Magoo's Christmas Carol". Mr. McDaniel perfectly captured the childlike glee of Tiny Tim's wish for "razzleberry dressing" in the latter. I was also much taken with the opening combination of Billy Joel's "My Life" and Bob James and Kenny Loggins's "Celebrate Me Home." The "leaving home" defiance of the former was a nice contrast with the "welcome me back" nostalgia of the latter, and somewhat echoed the Biblical tale of the prodigal son.
One very powerful number was a medley of Ron Miller and Bryan Wells's "Someday at Christmas" (recorded by Stevie Wonder in 1967) and John Lennon's "Happy Christmas (The War is Over)," which made a heartfelt plea for peace--a courageous choice in today's political climate. Some patter about Christmas shopping led to one of the few non-holiday songs, Larry Grossman and Hal Hackaday's "Mama, a Rainbow," which asks the tough question of "what do you give to the lady who has given / All her life and love to you?" In its original context in the 1970 musical "Minnie's Boys," it's about a birthday present, but it works just as well at Christmastime.
That's not to say there wasn't humor in the show, the best example being Paul Rogers's "Santa Lost a Ho," from the 2002 album "Uncorked" by the Christmas Jug Band. Mr. McDaniel's sly performance made the most of the song's double entendre jokes. Also great fun was "Can You Believe It's Christmastime Again," a McDaniel original written specifically for this show.
Probably the most remarkable part of the evening, though, was the "Request Medley," in which Mr. McDaniel combined song titles shouted out by the audience into a musical mashup on the spot. I've seen him do this before and it never ceases to amaze me. The resulting medley of "We Need a Little Christmas," "White Christmas," "Do You Hear What I Hear," "The Little Drummer Boy," "What Are You Doing New Year's," and (somewhat improbably) "Sunrise, Sunset" were so masterfully assembled that you'd have thought it had all been written down well in advance.
"A John McDaniel Christmas" was, in short, a thoroughly delightful way to wind up the pre-Yuletide week.
Shows continue well into the New Year at The Blue Strawberry, St. Louis's only dedicated bar/restaurant/cabaret showroom. Check their web site for details.
Related Articles