Cabaret
Cabaret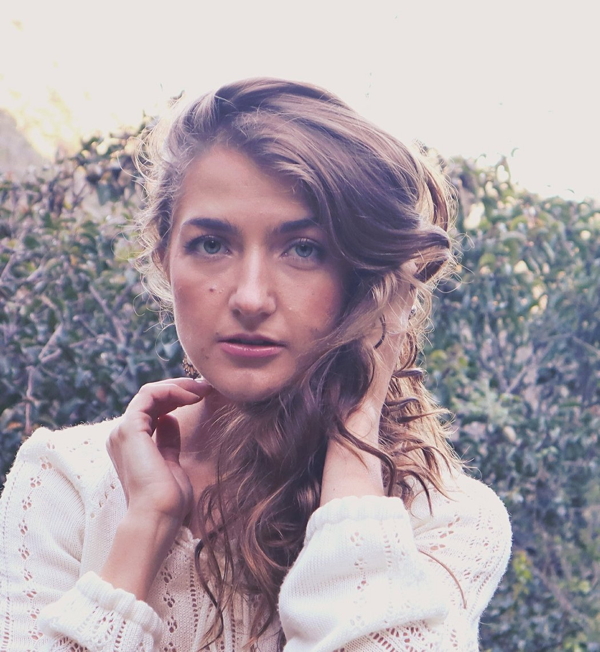 Review: Lola Kristine wows the crowd at the Blue Strawberry with covers and originals
By Chuck Lavazzi
What is Green Eyed soul? Who is the little girl with the big voice? The answer is Lola Kristine. And last night I had the great good fortune to hear her perform live at The Blue Strawberry in the Central West End Saturday night (February 1st).
Truth be told, I was already a fan of hers from listening to her original songs and covers on You tube. Although the You Tube recordings are slick, well-produced music videos, she was more powerful and touching, in person. A hometown girl, she graduated from Webster's Jazz program and has been singing in studios, clubs and on stages across the country ever since. Based in L.A., she makes a living by playing piano, singing, composing, recording, and teaching Master classes. I also discovered that she was formerly a student of our own local jazz and theater artist Debbie Lennon.
Wearing a sparkling sequined backless halter dress that accentuated her petite lovely figure, the upbeat, energetic singer played to an appreciative full house. She illuminated the dark show room with her authenticity, her presence and pure sound. Observing her was literally and figuratively like watching a star. She positively glowed. And the audience was warmed by her vulnerable and yet powerful voice.
She opened the set with her original song, "Way to Your Heart," which begins as a deeply soulful ballad and quickly became an upbeat anthem with a disco party vibe. It showed her vast vocal range with bold bottom notes interspersed with pure angelic soprano riffs. She moved effortlessly between her low belt range and the highest notes with the dexterity of a veteran artist.
She was backed by the Ryan Marquez trio, an excellent ensemble that worked like a well-oiled machine. The sound was full and rich with soulful bass and energetic drums added to the extraordinary keyboard skills of Mr. Marquez. He demonstrated a bit of his virtuosity with his Chick Corea inspired tune, "Fountain of Youth." His sound and technique took me back to Mr. Corea's heyday and I couldn't help but notice Corea's influence on the pianist in several other pieces, as well.
The singer-songwriter and the band treated the crowd to a 90-minute mix of some of her original songs, including "How Can I Better Love you?" "Bring My Baby Back to Me," "All in My Head," "Beauty of Soul," "Feeling Fine," "No Longer Blind," as well as covers of Fleetwood Mac's "Landslide" and a heart wrenching version of Bonnie Raitt's "I Can't Make You Love Me." Her arresting performance of the Ms. Raitt's hit stopped the show in its tracks. The silence of the room told the whole story of the evening. She held that room in the palm of her hand and I am certain I was not the only one holding back tears. The applause was spontaneous and generous.
Her voice was reminiscent of so many great artists like Celine Dion, Alicia Keys, Carol King, Laura Nyro, Sade, Sara Bareilles, Joni Mitchell and Diana Ross, to name but a few. However, it was her won voice and her personal journey that we were witnessing last night. And it was sheer pleasure.
One of her favorite quotes, she said, was "don't be afraid of the darkness." So it seemed quite apropos to end the show with George Harrison's "Here Comes the Sun." The audience still wanted more, though, so she and the trio graciously returned to the stage for the encore, Nancy Griffith's "Let it Shine on Me." And shine she did! It was a deeply touching, musically perfect evening starring an exquisitely talented woman who should be much more of a household name. Lola Kristine. Remember it. You'll be hearing more from her, I am sure!
Shows continue at The Blue Strawberry, St. Louis's only dedicated bar/restaurant/cabaret showroom. Check their web site at bluestrawberrystl.com for details.
Related Articles