Cabaret
Cabaret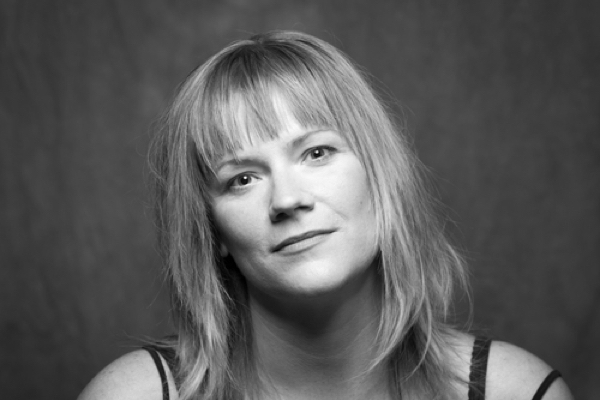 Karen Irwin's full tilt Janis Joplin tribute rocks the Gaslight Cabaret Festival
By
As anyone who has ever seen Barb Jungr or Storm Large in action understands, there is definitely a place for rock at the cabaret table. Karen Irwin demonstrated that again last Saturday, November 5, with her killer Janis Joplin tribute at The Gaslight Cabaret Festival. 
The main thing you need to know about Ms. Irwin's show Janis, Me, and Bobby McGee is that it's neither simple celebrity impersonation along the lines of the Rat Pack shows, nor a straightforward run through Janis Joplin's Greatest Hits. 
Yes, Ms. Irwin definitely has the Joplin voice down pat. And her energetic, "full tilt boogie" performance style has the same raw emotional power that made the late singer such a formidable presence on stage. There's also no doubt that her set list included songs that even a casual admirer of Janis Joplin would recognize, like "Me and Bobby McGee," "Piece of My Heart," "Mercedes Benz," and "Down on Me."
But what made this a real cabaret show was the way she related Joplin's music to both her own life and to the history of women in pop music. When Ms. Irwin talked about learning to embrace a voice that was considered "not pretty," she was speaking not only for herself and Joplin, but ultimately for every woman who has defied the roles defined as "proper" for her by men. She told us a story that was her own and Joplin's and that of every woman who has ever sung the blues. 
In fact, one of the best things about this show was the way Ms. Irwin demonstrated that Joplin was part of an illustrious line of great female blues shouters going back to the early twentieth century. That means Clara Smith (whom Ms. Irwin calls the "queen of the moaners") whose 1924 "Don't Advertise Your Man" was such a hit for Bonnie Raitt and was sung so well by Ms. Irwin in the show. It also means Bessie Smith, represented in Ms. Irwin's show by the 1923 Jimmy Cox classic "Nobody Knows You When You're Down and Out." Other performers did it before and since, but Smith's 1929 recording is still the touchstone. 
And it means Big Mama Thornton, whose "Hound Dog" is still the definitive version, The King notwithstanding. She's represented in the show by a powerful rendition of one of her own compositions, "Ball 'n' Chain," which was also a favorite of Joplin's. It's easy to forget that Joplin was primarily a blues mama, so it was good to be reminded.
Ms. Irwin shifted back and forth between being herself and being a virtual incarnation of Janis Joplin with such ease that the change always felt entirely natural. I wasn't at all surprised, then, to see that her bio describes her as an "actor by trade, singer by accident." I have always maintained that actors have a leg up when it comes to cabaret for the simple reason that a well-constructed cabaret show is like a one-act play, and actors are more comfortable with that format. Those who ply their trade on the stage understand the importance of telling a story.
Backing Ms. Irwin in her pure tornado of a performance was an impressive band consisting of Paul Brinnell on piano, Leo Peña on drums, Brian Sharpe on guitar, Ed Sullivan on bass, and backup singer Narciso Lobo. Mr. Sharpe, in particular, tore off some smokin' solos.
Janis, Me, and Bobby McGee was part of the Gaslight Cabaret Festival's fall season, which concludes this coming weekend with jazz pianist and singer Judy Carmichael on Friday, November 11, and Ken Haller's The Medicine Show on Saturday, November 12. 
Related Articles