Classical
Classical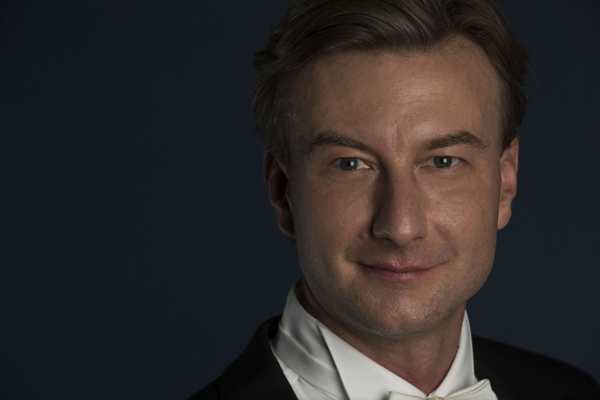 Review: Christian Arming springs forward
By
Spring arrived early this year, both outdoors and inside Powell Hall, as guest conductor Christian Arming led the St. Louis Symphony Orchestra Friday night (March 2nd, 2018) in an inventive take on Schumann's "Spring" symphony, followed by an intriguingly idiosyncratic Tchaikovsky Piano Concerto No. 1 by soloist Rémi Geniet.
[Find out more about the music with my symphony preview.]
It was the dead of winter when Schumann wrote his Symphony No. 1 in B-flat major in January of 1841, but it was springtime in the composer's heart. He had just married the love of his life, Clara Wieck, the previous September, and he responded to this happy turn of events with a massive outpouring of music, including some of his best-known song cycles. You can hear that in the symphony which, after a brief, dramatically stormy introduction, bursts into pure joy and which it continues to express for the next half-hour.
Conducting with big, fluid gestures (and sometimes singing along with the orchestra), Mr. Arming found an impressive variety of emotional levels in this music. The build from the majestic introduction to the Allegro molto vivace of the first movement was neatly done, and the coda had impressive energy. The Larghetto second movement was lovingly sculpted (summoning up images of Schumann's love for Clara), the third movement Scherzo was bracing, with marked contrasts among its sections, and the finale overflowed with vernal cheer. The expressive range of Mr. Arming's interpretation was wide, making Schumann almost feel like Mahler at times.
I feel like a broken record (remember those?) writing this, but the orchestra played beautifully for Mr. Arming, with fine work by Roger Kaza's horns (a good thing, since Schumann gave them some important work to do). There were also excellent solos by (among others) Principal Flute Mark Sparks, Associate Principal Oboe Philip Ross, Principal Clarinet Scott Andrews, and Associate Principal Bassoon Andrew Gott.
The Tchaikovsky concerto that followed intermission was also wide-ranging in its scope, thanks in part to the intensely personal performance of Mr. Geniet. Yes, he displayed solid technique, with plenty of power as well as a delicacy of touch, but what made his performance memorable was his ability to find new ideas in this well-known warhorse. His first movement cadenza, in particular, had such a wide dynamic and expressive range that it felt rather like a mini-sonata. Critics have praised Mr. Geniet in the past for his ability to shine new light on established classics, and he certainly did that Friday night.
The performance was received with an enthusiastic standing ovation by the audience, which was rewarded by an ethereal encore that gave Mr. Geniet another chance to demonstrate that delicacy of touch: the "Cradle Song," the first of Tchaikovsky's Op. 16 "Romances" for voice and piano, in a transcription by Rachmaninoff. It was the last thing Rachmaninoff wrote, in fact, which made it both touching and sad.
The concert opened with a high-contrast reading of Smetana's symphonic poem "Sárka," the third of the six works that make up the epic cycle "Má vlast" ("My Homeland"). It's a vivid bit of musical story telling from an episode in the Czech "Maiden's War" in which the legendary female lieutenant of the title seduced the warrior Ctirad and then, with the help of her fellow fighters, slaughtered him and his men in their sleep. Smetana's writing is colorfully descriptive and Mr. Arming's interpretation was cinematic in its scope, with an appropriately fiery finale.
Both Mr. Arming and Mr. Geniet were making their St. Louis debuts Friday night. Based on what I saw and heard, I'd say they made a very good first impression and I hope to see them here again.
The second and final performance of this concert is Saturday night at 8, March 3rd at Powell Hall in Grand Center. The performance will also be broadcast on St. Louis Public Radio. On Sunday, March 4th, the St. Louis Symphony Youth Orchestra takes the stage as Resident Conductor Gemma New leads the band in a program of Britten, Tchaikovsky, and Sibelius.
Next at Powell: Grammy Award-winning singer and rapper Wyclef Jean joins the orchestra for A Night of Symphonic Hip-Hop on Friday, March 9th, at 7:30 pm. Christian Macelaru conducts the orchestra on Saturday at 8 and Sunday at 3 pm, March 10th and 11th, with a program of Britten, Saint-Saëns, and Vaughan Williams. James Ehnes is the violin soloist.
Related Articles