Classical
Classical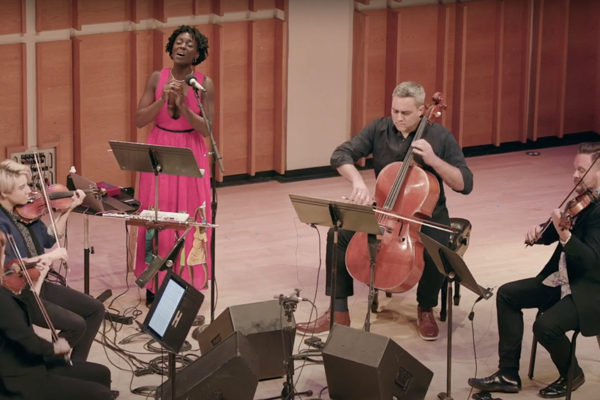 Symphony Preview: The SLSO season opens with some colorful musical postcards
By Chuck Lavazzi
"Travel," wrote Mark Twain in "Innocents Abroad," "is fatal to prejudice, bigotry, and narrow-mindedness, and many of our people need it sorely on these accounts." Based on what many of our people seem to think these days, those words feel as relevant now as when Mr. Clemens wrote them down back in 1869.
[Preview the music with my commercial-free Spotify playlist.]

Jacques Ibert
By Louis Silvestre (photographer)
Bibliothèque nationale de France
Public Domain
That makes the St. Louis Symphony Orchestra concerts Music Director Stéphane Denève will conduct this Saturday and Sunday (September 17 and 18) particularly appropriate. Or maybe that should be très apropriés, as a nod both to Maestro Denève and the composer of the opening work, Jacques Ibert (1890-1962). 
That would be the 1922 suite "Escales" ("Ports of Call"), the three movements of which take us on a 15-minute visit to multiple Mediterranean venues. Ibert composed these musical postcards during the residency in Rome that went along with his award of the prestigious Prix de Rome in 1919. "During their residencies in Rome," writes San Francisco program annotator James M. Keller,  "winners were asked to send specimens of their new work back to the administrators in Paris. Escales served as one of these envois (submitted pieces) from Ibert."
If you've never heard this little gem before (it has, after all, been over two decades since the SLSO last played it) you're in for a treat. The first movement (Rome – Palerma) "documents," in Ibert's words, "the trip at sea from Rome south to Palermo in Sicily." It does so by combining a languorous evocation of swelling ocean waves with a lively tarantella before returning to calm seas and, presumably, a prosperous voyage. The sinuous second movement (Tunis – Nefta) is heavily influenced by the exotic sights and sounds the composer encountered in Tunisia, while the third (Valencia) wraps up our brief tour with a lively and colorful collage of Iberian dance rhythms.
I first encountered the piece during my college years on a 1968 reissue of Charles Munch's 1958 LP with the Boston Symphony. This recording is still my favorite, so I have included it in this week's free Spotify Playlist.
Next, we're off to Haiti for a suite from the Grammy-nominated 2019 album "Fanm d'Ayiti" ("Women of Haiti") by flutist, composer, and vocalist Nathalie Joachim (b. 1983), who will also be the flute and vocal soloist. Although a native of Brooklyn, NY, Joachim says that the death of her Haitian grandmother in 2015 "ignited a deep desire for understanding in me. In what ways did our voices connect with the voices of other Haitian women? What did our songs tell us about our past, and what might they mean for the future?"
The music that sprang from those questions is fanciful, tuneful, sometimes moving, and imbued with an infectious sense of rhythm that makes it easy to overlook the compositional complexity that lies beneath. I have found myself returning again and again to Joachim's album, always coming away with a feeling that there is, after all, light in the mad, angry darkness that sometime seems to be enveloping our world.
Tim Munro's program notes include extended comments by Joachim on her work. They're well worth your time, but her music speaks for itself with a direct emotional vocabulary that expertly mixes the worlds of classical, pop, and folk music. Hers is a voice (literal and compositional) that I would expect to hear much more of in the future.
The sense of joy continues in the final work on this weekend's program, the Symphony No. 8" in G major, Op. 88, composed in 1889 by Anton Dvořák (1841-1904). Written at a time of great happiness in the composer's life, the symphony overflows with good humor. Dvořák composed it at his newly acquired country home and filled it with celebrations of rustic life. There are twittering birds, cheerful village bands, wandering violinists, and even at one point, a section that has what The Guardian's Tom Service calls an episode of "chromatic darkness," but which has always made me think of a sudden thunderstorm. This is the joy of living, wrapped up in the Czech master's characteristically infectious melodies and dance-inspired rhythms.
Of course, as Service writes, "you can't have true joy without a sense of darkness" and there is more than a hit of that in the Eighth. Indeed, although officially in G major, the work begins with a somewhat solemn G minor introduction in the cellos. It quickly gives way to a cheerful bit of bird song on the solo flute that takes us into the happy heart of the movement, but it's a reminder that there is sometimes a big black cloud behind every silver lining.
This symphony abounds with lovely solo passages for the winds, as does so much of Dvořák's music. The last time the Denève and the SLSO performed it—back in February, 2015—I was very taken with the orchestra's flute, piccolo, and single and double reed sections. I'm looking forward to a repeat of that this time.
There's much more to be said about the ingenuity with which Dvořák constructed this symphony, but Service's article in The Guardian (cited above) and Joshua Weilerstein's deep dive on his Sticky Notes podcast both say it all better than I could, so I'm just going to refer you to them.
The Essentials: Stéphane Denève opens the new SLSO season with Ibert's "Escales," Nathalie Joachim's "Fanm d'Ayiti," and Dvořák's Symphony No, 8. Performances are Saturday at 8 pm and Sunday at 3 pm, September 17 and 18 at Powell Hall in Grand Center.  The Saturday concert will be broadcast live, as usual, on St. Louis Public Radio and Classic 107.3.
Related Articles