Classical
Classical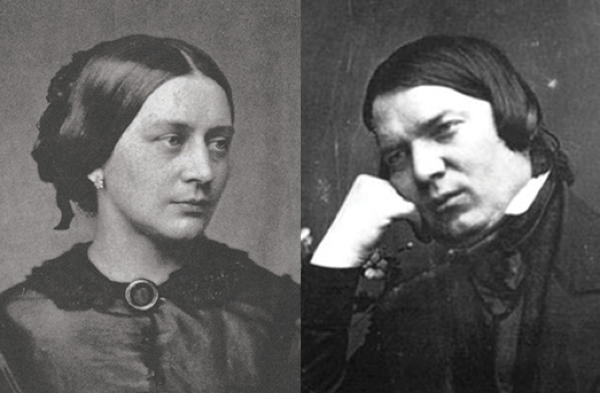 Symphony Preview: Stormy weather
By Chuck Lavazzi
Sturm und drang (usually translated as "storm and stress") was an early Romantic (late 18th century) movement in German literature and music that emphasized drama and conflict. Both Haydn and Mozart wrote symphonies that were seen as embodying the movement's approach.
[Preview the music with the SLSO's commercial-free Spotify playlist.]
Brahms in 1853
en.wikipedia.org
This Saturday and Sunday (January 21 and 22) Stéphane Denève leads the St. Louis Symphony Orchestra and soloist Hélène Grimaud in a program that closes with the Piano Concerto No. 1 by Johannes Brahms (1833-1897). Although written well after the sturm und drang movement had passed, it's chock full of high drama nevertheless.
Besides, sturm und drang hadn't passed so much as simply evolved into the pervading sensibility of the Romantic era by the time the young (age 21) Brahms started work on the concerto in 1854. But it comes from a stormy time in Brahms's life.
After attempting suicide by flinging himself into the Rhine, Robert Schumann, Brahms's mentor and friend, committed himself to the Edenich asylum outside of Bonn. Already devoted to both Robert and Clara Schumann, Brahms rushed to the latter's aid and "became a reliable emotional support for her." He frequently visited Robert at the asylum. There he had the unenviable experience of watching Robert's slow mental and physical deterioration and reporting back regularly to Clara, whom Robert's doctors had asked not to visit her husband for fear of agitating him. With seven children and a household to manage along with her own concert career (at this point, it was the family's only source of income), Clara no doubt appreciated the help.
The above summary only hints at the terrible strain of the experience, of course. The harrowing details are described in Judith Chernaik's meticulously researched "Schumann: The Faces and the Masks," which quotes extensively from letters by Robert, Clara, and Brahms.
Schumann would die in the asylum two difficult years later, and it's hard not to think of the great stress and tragedy of those events when you hear the powerfully dramatic opening of the concerto, with its portentous drum rolls, declamatory first theme, and melancholy second. "The Piano Concerto No. 1," wrote Larry Rothe in his program notes for a San Francisco Symphony performance, "was born in psycho-turmoil." The piano doesn't even enter until around four minutes in, and when it does it acts more as an equal partner with the orchestra than a flashy solo player. Given the length and scope of the piece (it runs around 45 minutes; longer in some classic recordings), it sometimes feels as much like a symphony with piano obbligato as a concerto; in fact, a symphony was what Brahms had originally intended it to be.
Detlev Glanert
boosey.com
This wasn't what audiences at the time expected from a concerto, and the initial performance—in Hanover on January 22, 1859, with Brahms at the keyboard—was, as Joshua Weilerstein relates in his Sticky Notes podcast, a disaster. "The audience, orchestra, and conductor all hated the piece," he writes, "and while Brahms continued to hold it close to his heart, he promised his friend Joseph Joachim that a second concerto would be different." A March 1859 performance with the Hamburg Philharmonic went well, but a return engagement of the revised and final version of the concerto did not. After five performances and only one favorable reception, Brahms set the work aside. He would not write that second concerto for 22 years.
There's plenty of sturm und drang as well in "Weites Land" ("Open Land"), written in 2013 by contemporary German composer Detlev Glanert (b. 1960). Subtitled "Music mit Brahms" ("Music with Brahms"), "Weites Land" is inspired by both Brahms's Symphony No. 4 and the geography of Hamburg, where both Brahms and Glanert were born. "There is much Northern Germany in it," says the composer, "the Brahmsian smell of marshland and wide skies."
Like the symphony, "Weites Land" opens with a falling major third, but immediately goes off in a far more contemporary and emotionally fraught direction. Other motifs from the Brahms original pop up during the course of this 12-minute work, but in a nightmarish guise that often sounds like the soundtrack for a horror movie. It ends with a slow, uneasy repetition of the opening theme in the low strings and winds, punctuated by avian chirps in the woodwinds. This weekend will be the work's first SLSO performance.
Kevin Puts
Photo by David White, kevinputs.com
After that local premiere, there's the world premiere of the "Concerto for Orchestra" St. Louis-born Kevin Puts (b.1972) on a commission from the SLSO. "The Concerto for Orchestra grew out of my friendship with conductor Stéphane Denève," says Puts in this weekend's program notes. "It is dedicated both to him and to the musicians of the St. Louis Symphony Orchestra, for whom I have developed great admiration since their first performance of my music in 2004." As this will be the work's first performance anywhere, I think the best I can do is to recommend reading what Puts has to say about it in the program notes and in his interview with SLSO Communications Manager Caitlin Custer.
That said, I can tell you that the last Puts work I heard at Powell Hall—his "Silent Night Elegy" back in 2020—impressed me mightily with its emotional impact. He writes what I would call very "audience friendly" music—clearly contemporary but with strong expressive content. Listen to some of his music on Spotify and I think you'll agree.
The Essentials: Stéphane Denève returns with piano soloist Hélène Grimaud for Brahms' Concerto No. 1, Detlev Glanert's "Weites Land" ("Open Land"), and the world premiere of the "Concerto for Orchestra" by St. Louis–born Kevin Puts. Performances are Saturday at 8 pm and Sunday at 3 pm, January 21 and 22. The Saturday concert will be broadcast live on St. Louis Public Radio and Classic 107.3.
Related Articles