Classical
Classical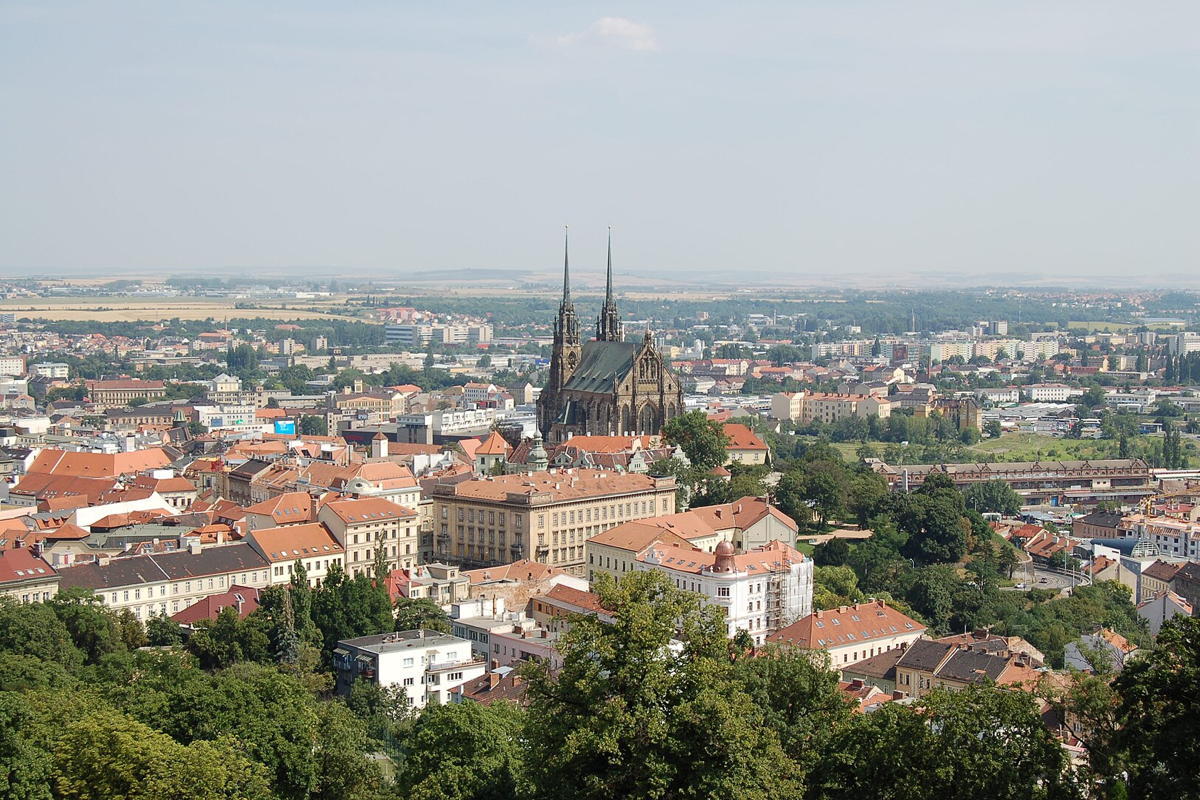 Symphony Preview: Czech list
By Chuck Lavazzi
This weekend (November 17–19), guest conductor Christian Reif leads the St. Louis Symphony Orchestra and violinist Randall Goosby in a program of works by three very different composers who all hail from towns that are now part of the Czech Republic.
[Preview the music with the SLSO's Spotify playlist.]
The concerts open with the first-ever SLSO performance of the 1938 "Suita rustica," Op. 19, by Vítězslava Kaprálová (1915–1940). If you've never heard of her before that's not surprising. Her untimely death from typhoid at the age of 25 was at least partly responsible for her lack of wider recognition, although given the maturity and number of her compositions, it's not entirely clear why, in the late 20th century, her work apparently gained little traction outside of the Czech Republic.
Maybe audiences weren't entirely sure what to make of her combination of Czech folk elements with what were then seen as "modernist" sounds. Or maybe it was just symptomatic of the difficulty women composers have had, until very recently, getting serious attention.
It's a pity in any case, because after listening to the recording of the "Suita rustica" by Jiří Pinkas and the Brno Philharmonic in the SLSOs playlist, I'm strongly motivated to seek out more of Kaprálová's music. This lively and colorful three-movement work neatly merges the traditional with the contemporary in a way that's hard to resist.
Up next is the 1945 Violin Concerto in D major, Op. 35, by Erich Wolfgang Korngold (1897–1957).  Like Kaprálová, Korngold was born in the city of Brünn, Austria-Hungary—now Brno, Czech Republic. Unlike her, he wrote in a far more traditional and clearly Austrian style. The second son of music critic Julius Korngold (1860–1945), Korngold was a skilled pianist at age 5 and was composing by age 7. He was much admired by, among others, Jean Sibelius, Giacomo Puccini, Richard Strauss, and Gustav Mahler (who recommended that he study with Alexander von Zemlinksy).
Erich Wolfgang Korngold
Korngold composed his first ballet at age 11 and his most famous opera, "Die tote Stadt," at 23. In 1934 director Max Reinhardt enticed him to Hollywood to write the music for his lavish film version of "A Midsummer Night's Dream" (well worth seeing, despite the many cuts in Shakespeare's text). He returned to Austria but was drawn back to California in 1938 to write the score for "The Adventures of Robin Hood." While he was there, Hitler's Anschluss of Austria took place, and Korngold became an émigré ("We thought of ourselves as Viennese," he would recall later. "Hitler made us Jewish.")
Korngold is most remembered these days, though, as a film composer. The lush, late-19th century romanticism of his scores came to typify the big budget movies of the 1930s and 1940s, especially action/adventure films like "Captain Blood" (1945), "The Adventures of Robin Hood" (1938), and "The Sea Hawk" (1940). He scored his share of straightforward dramas, as well, including "Kings Row" (1942), "Of Human Bondage" (1946), and "Escape Me Never" (1947).
Korngold returned to the concert world for the final decade of his life, but like many other notable composers throughout history, was not shy about recycling his own musical material. For his Violin Concerto he repurposed melodies from the films "Juarez" (1939), "Anthony Adverse" (1936), "Another Dawn" (1937), and—in the lively finale—"The Prince and the Pauper" (1937). The concerto had its world premiere right here in St. Louis in 1947 with Jascha Heifetz as the soloist and the French-American conductor Vladimir Golschmann on the podium. Golschmann was music director of the SLSO from 1931 to 1958 (the longest-reigning SLSO music director to date) and made a number of recordings with the orchestra.
This weekend's soloist, Randall Goolsby, is no stranger to the Korngold concerto, having recently played it with both the Oslo Philharmonic and the Rhode Island Philharmonic. The 27-year-old American violinist also appears to be a rising star on the concert scene, having just recorded concertos by Max Bruch and Florence Price with Yannick Nézet-Séguin and the Phildelphia Orchestra for Decca.
Wrapping everything up is the Symphony No. 7 in D minor, Op. 70, by the most thoroughly Czech composer of them all, Antonín Dvořák (1841–1904). Dvořák's Seventh has always been a favorite of mine, for reasons that are difficult to articulate. I can't hear it without thinking of a long journey down a dark mountain river. Flashes of light illuminate the trip, but we don't see the sun until the work's final moments, when the tonality changes from D minor to D major.
Composed between December 1884 and March 1885, the symphony was written for the Philharmonic Society of London, which had just made the composer an honorary member. Indeed, as a letter to his friend Antonin Rus indicates, he was a bit obsessed with the project. "Everywhere I go," he wrote, "I think of nothing else than my work, which must be such as to shake the world, and with God's help it will be so."
His obsession paid off handsomely. The symphony's premiere took place on April 22, 1885, with the composer conducting the Philharmonic Society Orchestra at St. James's Hall and it was, as Alec Robertson writes in his 1962 biography of Dvořák, "a huge success. The work, which pleased conservatives and progressives alike, was favourably compared to Schubert's C major symphony, and declared to be more immediately appealing than the Brahms F major [Symphony No. 3, Op. 90, published in 1884]."
Anton and Anna Dvořák in London, 1886
en.wikipedia.org
That placed him in some pretty august company. Schubert's Symphony No. 9, D. 944, which was first published in 1828 (but not performed until eleven years later), was nicknamed "The Great" to distinguish it from an earlier symphony in the same key. By the 1880s, it had achieved the status of greatness among audiences and critics alike. As for the Brahms Symphony No. 3 in F major, Op. 90, the critic Eduard Hanslick called it "artistically the most nearly perfect" of the composer's symphonies. Dvořák himself was among the work's greatest admirers, describing it to his publisher Simrock as "[surpassing] his first two symphonies; if not, perhaps, in grandeur and powerful conception—then certainly in—beauty."
The Dvořák Seventh got similar responses from critics both past and present. In his chapter on Dvořák in the first volume of Robert Simpson's "The Symphony" (Pelican Books, 1966), Julius Harrison doesn't hesitate to call it "the finest of them all… Dvořák now scales the heights of Parnassus as he was never to do again." Robertson calls it "undoubtedly a great work." I agree, of course, and I think you will probably do so as well.
I'm not sure what approach Reif will take to the  Seventh, although Simon Thompson (writing for Bachtrak) called his performance of it last year with the Royal Scottish National Orchestra "smooth as silk" with the finale "feeling like a rich overflowing towards which the whole evening had been building." If it's anything like the legendary 1960 recording by George Szell and the Cleveland Orchestra in the SLSOs playlist (one of my personal favorites), it should be memorable.
The Essentials: Christian Reif conducts the St. Louis Symphony Orchestra and violinist Randall Goosby in the "Suita rustica" by Vítězslava Kaprálová, Erich Wolfgang Korngold's Violin Concerto, and Antonín Dvořák's Symphony No. 7. Performances are Friday at 10:30 am, Saturday at 7:30 pm, and Sunday at 3 pm, November 17 through 19, at the Touhill Performing Arts Center. The concert will also be broadcast Saturday night at 7:30 on St. Louis Public Radio and Classic 107.3.
Related Articles