Classical
Classical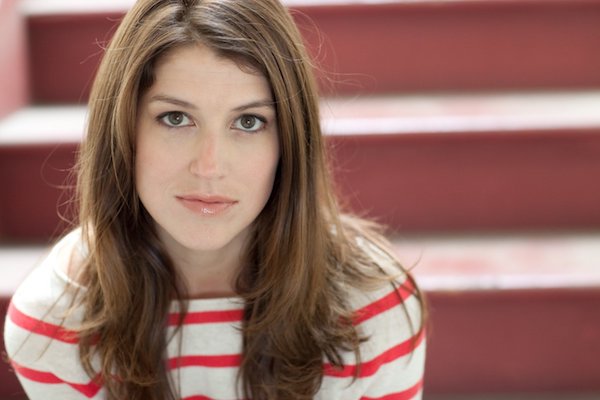 Steven Jarvi puts his personal stamp on a festive St. Louis Symphony holiday concert
By
Although it's usually a heavily attended event, freezing drizzle and the resulting treacherous streets put a major dent in the turnout for the Mercy Holiday Celebration at the St. Louis Symphony Friday night. And that's a shame, since conductor Steven Jarvi really put his stamp on the evening with an intelligent selection of music that included more than a few works I'd never heard before.
For a pops concert that usually sticks to the tried and true, that was a delightful and welcome surprise. Morton Gould's arrangement of "Jingle Bells'" for example, was ingenious and whimsical with icy harmonics from the violins, a plaintive oboe, muted horns, and a quiet finale that gave the whole thing a kind of pointillist delicacy. The orchestration of "Carol to the King" by Mormon Tabernacle Choir music director Mack Wilberg featured lively "fife and drum" interchanges among the flutes, trumpets, and snare drums. And the "Refried Farandole" by composer/performer/producer Sam Hyken brought the concert to an appropriately rousing conclusion. This virtuoso expansion of the "Farandole" (from Bizet's incidental music for L'Arlesienne, which includes the traditional Provençal carol "The March of the three Kings") was completely new to me and it was tremendous fun, especially when performed with such precision.
Perhaps the most beautiful selection of the evening, though, came from Kevin McBeth's Holiday Festival Chorus, composed of singers from area high schools. For an a cappella performance of the "Ave Maria" by twentieth-century German composer Franz Xaver Biebl, the choir was split in half, with singers and soloists both on stage and upstairs in the dress circle. Heard from our seats on the orchestra floor, this gave the music a wonderful antiphonal quality that called to mind the works of Gabrielli and the other Venetian Renaissance polychoral composers. Mr. Jarvi conducted with a look of real joy that was, I'm sure, shared by many of us in the audience. 
The chorus also distinguished itself in more traditional selections like "The First Nowell" and, most notably, in the decidedly non-traditional "South African Gloria" by William Bradley Roberts, Professor of Church Music at Virginia Theological Seminary. With its syncopated percussion and lively foot stomping from the chorus, this was music guaranteed to bring a smile to the face and joy to the heart. It also sounded tricky to perform, so kudos to Mr. McBeth and his singers for doing so well by it.
That's not to say that the usual trappings of this annual holiday event weren't in place. The concert opened with a swinging, brassy arrangement of "Winter Wonderland." St. Nick (played with engaging jollity by Whit Reichert) showed up for his usual visit and arranged for a child from the audience to "conduct" the orchestra in Leroy Anderson's "Sleigh Ride." And there was a guest appearance by a singer from the world of Broadway and TV: Nicole Parker. 
Ms. Parker is probably best known for her work on MADtv, but she also has extensive musical theatre credits, including the plum role of Elphaba in the first North American tour of Wicked. She had some great moments, including a charming "White Christmas" with the orchestra and chorus and a funny "My Favorite Things" with impersonations of Ellen DeGeneres, Julie Andrews (eerily accurate), Diane Keaton, and Celine Dion (complete with an absurdly ornamented vocal line). Her "Defying Gravity" might not have had much to do with the holidays but it certainly soared.
So, icy streets not withstanding, it was an evening as festive as the holiday decorations in the Powell Hall lobby and as cozy as a red Christmas sweater. Seasonal concerts continue at Powell Hall with the Bach Society Christmas Candlelight Concert on Thursday, December 22 and Disney in Concert on December 29 and 30. The orchestra will round out the year with the annual New Year's Eve gala on December 31. 
Related Articles