Classical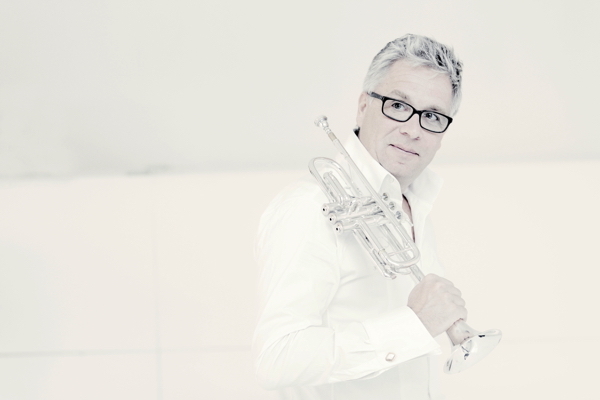 In a last concert before their Spanish tour, the St. Louis Symphony reminds us why we love David Robertson
This weekend's St. Louis Symphony concerts (January 27-29) are the last regular subscription series programs before Maestro David Robertson and the orchestra leave for a tour of Spain in February. If what I heard Friday night is any indication, they'll do so (to quote Mr. Wordsworth) "trailing clouds of glory." 
The evening was classic Robertson in every respect, beginning with the order structure of the evening: two audience favorites surrounding a new work getting its American premiere, thereby guaranteeing that the audience would at least give the new piece a chance.
It was smart programming, because the work in question -- Rolf Wallin's 2011 Fisher King for trumpet and orchestra -- doesn't have a lot of immediate appeal. In a program note on his publisher's web site Wallin, a trumpet player himself, notes that the work deals in part with "the love/hate instrument of my childhood and youth" and is "about visiting some dark places." 
I found the piece suffused with an underlying sense of anxiety, with horror movie-style gliding passages in the strings and a challenging solo part with lots of nervous trills and aggressively rapid passages calling for plenty of double-tonguing and nimble fingers. There are even sections in which the score indicates a range of notes and it's left up to the soloist to decide which ones to actually play. It's fascinating stuff, especially for a former brass player like yours truly, but if the conversations I overheard in the lobby during intermission were any indication, it was not particularly well received by the audience, who apparently found it a bit monotonous.
But what a remarkable performance it got from the orchestra and soloist Håkan Hardenberger! Working with two different trumpets (a standard instrument for most of the concerto and a piccolo trumpet for the brief coda), Mr. Hardenberger navigated this difficult score with ease and authority. His tone, in the rare moments when his instrument was unmuted, was clean and clear. For the most part, though, we heard it filtered through a variety of mutes, reflecting the composer's desire to counteract the instrument's extroverted musical personality. 
The two familiar works bracketing Fisher King were the 1945 suite from Aaron Copland's 1944 ballet Appalachian Spring and Beethoven's Symphony No. 7 in A major, op. 92. Both were performed with that mix of attention to orchestral detail and keen understanding of musical architecture that we have come to expect from Mr. Robertson over the years.
The Copland was classic Robertson, with enthusiastic yet precise podium choreography and pristine playing by the orchestra and impeccable solos from the principals. From the serene opening pages to the big treatment of "Simple Gifts" to the quiet finale, this was a performance that will represent the orchestra well when it's presented in Madrid next month.
It was the Beethoven that really brought down the house, though. Conducting without a score, Mr. Robertson brought this familiar music to new life, finding novel approaches to the piece without in any way imposing on it. Playing the Allegretto second movement attacca (without pause) after the first, for example, shed new light on both movements--and provoked spontaneous applause both Friday and Saturday night. Crescendos were beautifully shaped and tempo choices were relaxed enough to make every detail clear but still brisk enough to keep Beethoven's momentum going.
This was, in short, exactly the sort of thing that made Mr. Robertson so welcome when he joined the SLSO as music director in 2003, and it's why I will be sorry to see him go in 2019. His work with the orchestra reminds me in many ways of the good old days of Leonard Slatkin, and that's saying something.
The concerts conclude with an unscheduled encore, which is presumably going to Spain with the orchestra as well: the "Ritual Fire Dance" from de Falla's ballet El amor brujo. That got a rousing round of applause as well.
The St. Louis Symphony Orchestra leaves the first week in February for its 2017 Spain Tour with dates in València, Madrid, and Oviedo. Regular concerts resume February 24 and 25 as Sir Andrew Davis conducts the orchestra and chorus in Walton's Belshazzar's Feast along with Elgar's Falstaff and the overture to Nicolai's Merry Wives of Windsor.
Related Articles