Classical
Classical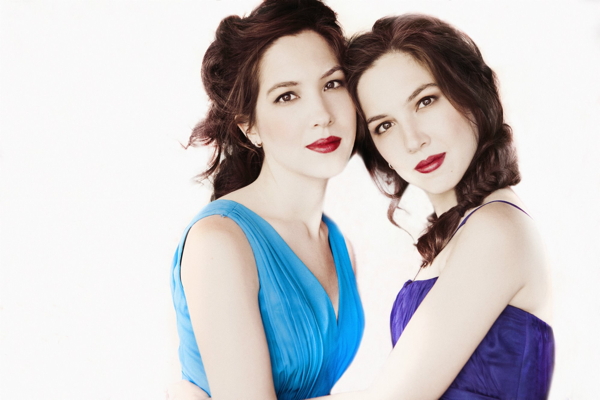 Review: A lively and varied French program with Stéphane Denève and the St. Louis Symphony
By
In his remarks from the podium before the St. Louis Symphony Orchestra concert Saturday night (February 3, 2018) Stéphane Denève (who was named as the SLSO's 13th Music Director last summer) said that although he had conducted the orchestra many times in the past "tonight is my last time I will do so (pause) as a guest conductor."
It got a good laugh, and demonstrated an attitude of charming good humor that bodes well for his tenure, which begins with the 2019-2020 season.
Mr. Denève's performance was a good omen as well. He conducted an all-French (and mostly Ravel) program with a passion and authority that demonstrated his love for the music and his desire to communicate that love to his audience.
The concert began with a nuanced and sensitive reading of Ravel's Ma mère l'oye (Mother Goose) Suite from 1911. Mr. Denève showed considerable flexibility in his choice of tempos and dynamics, often with striking results. In the final movement, Le jardin féerique (The Enchanted Garden), for example, his choice of a very deliberate tempo made the gradual build to the section's shimmering finale tremendously effective.
Based on a collection of piano works for children from the previous year, the suite is a treasure trove of auditory delights that showcases Ravel's skill as an orchestrator and offers many opportunities for members of the band to show just how good they can sound. Needless to say, the members of the SLSO did just that. The strings positively glowed in Petit Pouchet (Tom Thumb), the percussion section reveled in the Chinoiserie of Laideronnette, Impératrice des pagodes (Laideronnette, Empress of the Pagodas), and the duet between Vincent Karamanov's contrabassoon and Diana Haskell's clarinet in Les Entretiens de la Belle et de la Bête (Conversations of Beauty and the Beast) was a real charmer. There was also excellent work here by Principal Flute Mark Sparks and Associate Principal oboe Phil Ross.
Next was Francis Poulenc's sublimely silly Concerto in D minor for Two Pianos and Orchestra from 1932 in a completely winning performance by identical twins Christina and Michelle Naughton. Graduates of Julliard and the Curtis Institute, the Naughton sisters have been getting rave reviews around the world, and after seeing their impressive mix of technical skill and theatrical savvy, I understand why. They romped through the composer's big, noisy musical playground with a cheerful give and take that was a joy to watch, and they handled the technical challenges with ease. Watching them play the ethereal Gamelan-inspired final section of the first movement, for example, was like seeing anti-gravity in action, as their fingers seemed to barely touch the keys.
Multiple curtain calls and a standing ovation led, inevitably, to an encore that was a bravura exercise in virtuosity: Boogie for piano four hands by contemporary American composer and pianist Paul Schoenfeld. The same playful interaction that distinguished their performance of the Poulenc was evident here as well as their hands flew up and down the keyboard with a speed that often made it impossible to tell which twin was playing what.
After intermission, it was time for a new work, Guillaume Connesson's 2012 Flammenschrift, a piece that Mr. Denève aptly described as having "a punch in your face energy."
Inspired by (and using the same instrumentation as) Beethoven's Symphony No. 5, Flammenschrift can perhaps best be described as Beethoven sped up and stuffed into a nine-minute vitamin pill. The opening five-note theme is deliberately imitative of the famous opening of Beethoven's symphony, while the second theme called to mind the triumphal transformation of the symphony's final movement. There is also a contrasting lyrical second section, but mostly Flammenschrift is an energetic rollercoaster of a piece with a harmonic palette which, while obviously contemporary, is still fairly listener friendly.
In his introductory remarks, Mr. Denève noted that he wants to present newer works which musicians like to play and listeners are likely to want to hear more than once. If Flammenschrift is any indication, I'd say he's on solid ground.
The concert concluded with two waltz-themed works by Ravel: the Valses nobles et sentimentales from 1911 and the 1920 "poème choreographique" ("choreographic poem) La valse. The latter was played after the former without pause--an interesting choice that highlighted both their similarities (including some identical thematic material) and their differences.
Originally composed as a solo piano work, Valses nobles et sentimentales was intended by Ravel as an homage to a set of piano pieces Shubert had written nearly a century earlier: the Valses sentimentales from 1823 and the Valses nobles from 1826. As such, it's a graceful and often tender tribute to the classic Viennese waltz, and it got an appropriately loving performance from Mr. Denève. The Épilog, which recapitulates themes from the previous seven short sections, had an almost dreamy quality, as though the composer had fallen asleep with the waltzes spinning around in his head.
Paired with La valse, though, the dream eventually turns into a nightmare.
Like the earlier work, La valse started out life as a loving tribute to life in three-quarter time, with the simple title Vien (Vienna). But before it could be completed, World War I and the death of the composer's mother intervened. Vien had now become La valse, a work that begins in darkness in the bassoons and low strings, rises to ecstatic heights, and finally crashes to the ground in what has always sounded to me like the musical depiction of the collapse of the complex structure of 19th-century Europe in the so-called "war to end all wars".
Mr. Denève's La valse was dramatic, subtly shaded and exceptionally effective. I liked the way he slowed Ravel's machinery down just a bit before the final moments; it made that crashing finale that much more sinister. The orchestra sounded splendid and the entire performance was, for me, a huge success.
Stéphane Denève is, as I noted when I first saw him perform back in 2011, a very charismatic conductor who takes an obvious joy in his work. His combination of precision and vigor on the podium will, I think, make him a worth successor to (as the Brits might say) our right trusty and well-beloved David Robertson.
Next at Powell Hall: Bramwell Tovey conducts the St. Louis Symphony Orchestra, Chorus, and Children's Chorus Friday and Saturday at 8 pm and Sunday at 3 pm, February 9 - 11. The program consists of Leonard Bernstein's Chichester Psalms and Orff's Carmina Burana. The concerts take place at Powell Symphony Hall, 718 North Grand in Grand Center. More information is available at the SLSO web site, as always.
Related Articles