Community Connections
Community Connections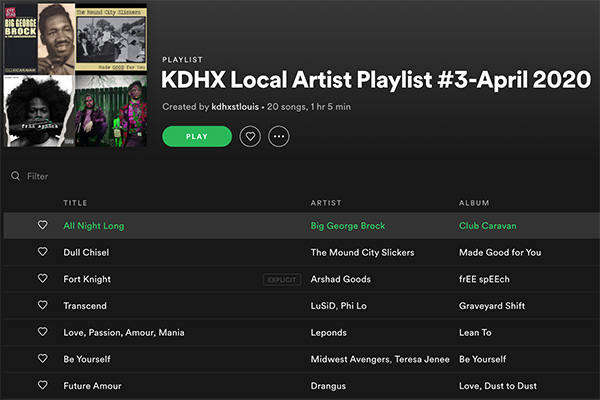 KDHX Is Here For You
By Ronnie Wisdom
KDHX Is Here For You
We are here to lend you our support through the joy of listening to music. We all need music more than ever and we will continue to be here to provide it for you every single day of the week. Thank you for tuning in today and every day.
For even more entertainment, subscribe to our YouTube channel and keep up with our latest releases including our new Video-A-Day Series featuring premiere videos of our recent Listen Live events, in-studio sessions and footage from the DHTV archives.
And be sure to check out the third release in our Local Artist Playlist Series on Spotify.