Community Connections
Community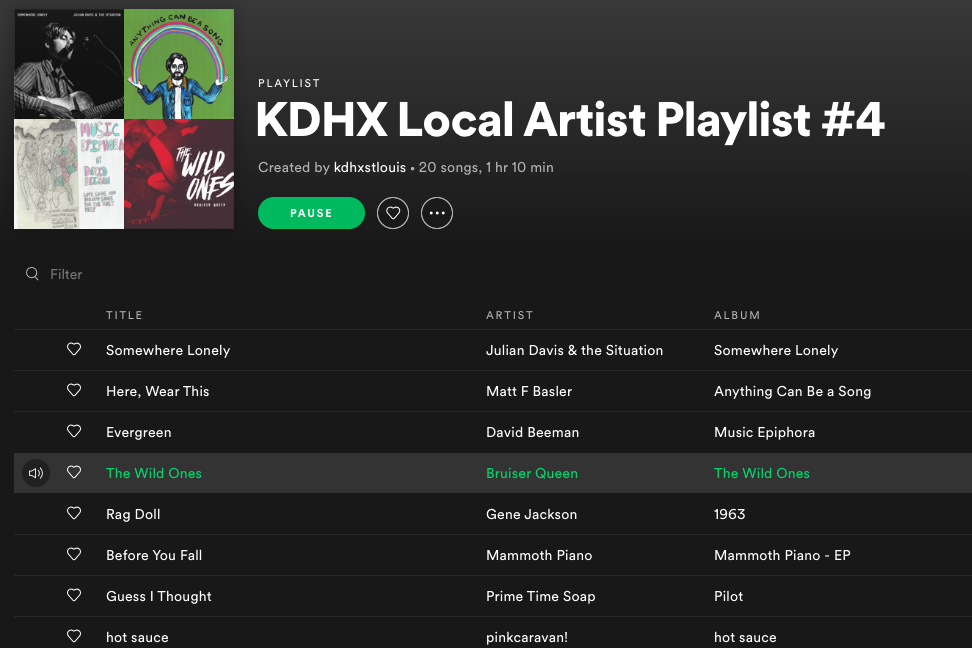 Celebrate Public Radio Music Day With Local Music
By Ronnie Wisdom
Happy Public Radio Music Day!
KDHX is proud to partner with the noncomMUSIC Alliance and the nearly 150 public radio music stations, all locally owned and operated, yet united by the shared values of music discovery, curation, preservation, performance, and community.
Now more than ever, local, community-based, artist-oriented public radio stations like ours are finding new ways and shared experiences to connect audiences with music, musicians, and each other. We're working nonstop to provide a trusted, comforting and uplifting presence for our listeners, and to support artists, performing groups, and the local music economy during this crisis. 
More than 20 million listeners tune in weekly to hundreds of local public radio music stations across America to discover, learn about, and enjoy a mix of music selections, artists, and genres that are, in many cases, available only on public radio. Public Radio Music Day was created to raise awareness about public radio's contributions to audiences, artists, and communities.
Although the COVID-19 health crisis has placed constraints on live and on-site events, we are proud to move forward with Public Radio Music Day and continue engaging music fans, artists and musicians through their virtual spaces. 
Join us in celebrating by tuning in to our broadcast at 88.1 FM, our live stream at kdhx.org, subscribe to our YouTube and SoundCloud channels and follow our Spotify account for even more local music! #LovePublicRadioMusic
Enjoy the fourth release in our Local Artist Playlist series!