Community Connections
Community Connections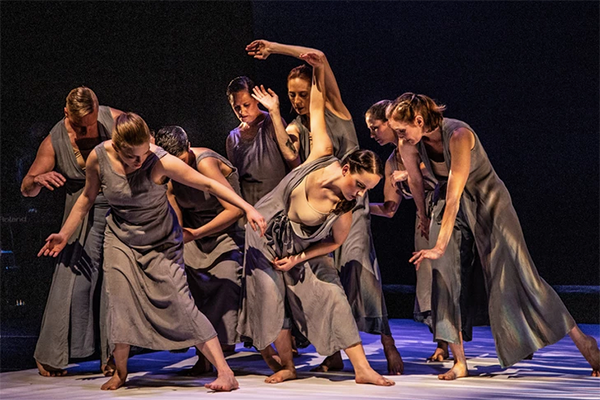 KDHX Media Sponsorship Event Profile: Karlovsky & Company Dance - INTERWOVEN II
By Ronnie Wisdom
Karlovsky & Company Dance is a contemporary modern dance company dedicated to exploring and presenting the art of dance with innovative choreography that illuminates the human experience.
The company fosters collaborative relationships among musicians, visual artists, and choreographers reaching local, national and international audiences through concert performances, dance for the camera, site-specific dance and community and somatic/dance education programs for older adults and children. 
INTERWOVEN II is a redesigned stage production from the 2021 digital premiere incorporating new and adapted choreography and sound. 
Taking place March 25-26 at 7:30pm at the Grandel Theatre, this evening-length work brings to life choreographic nature-inspired/environmental landscapes through multifaceted collaboration and integration of contemporary dance-theater, live music, spoken word, and visual art. 
Inspired by the ecosystem of the forest and the book The Hidden Life of Trees by Peter Wohlleben, Karlovsky creates this revised work of contemporary dance-theatre providing an abstract reflection on our humanity, community, and our communication and connection with nature and our environment.