Community Connections
Community Connections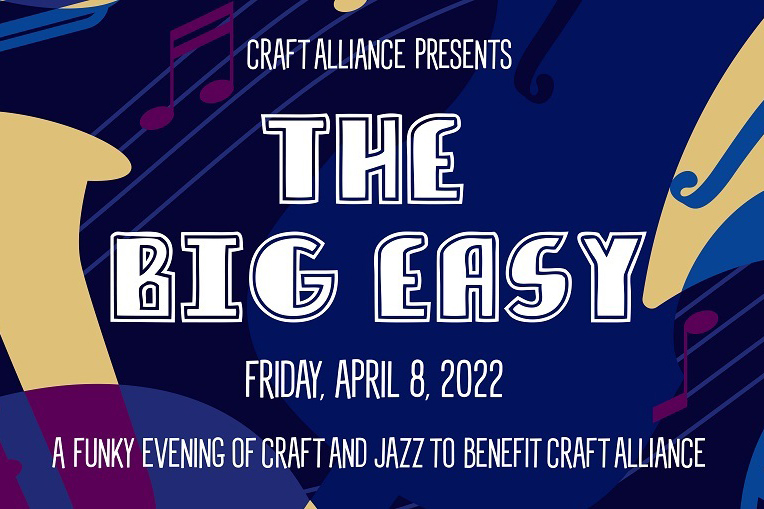 KDHX Media Sponsorship Event Profile: Craft Alliance - The Big Easy
By KDHX
The mission of Craft Alliance is to nurture and inspire creativity and engagement, educating and enriching our community through contemporary craft. For nearly 60 years Craft Alliance has been an education resource for the community, engaging all levels of students from young through older adults through class-based craft education, exhibitions in our gallery and an extensive community education program.
Craft Alliance is bringing the spirit of New Orleans to the Delmar Maker District. The evening will include live entertainment by Miss Jubilee, jazzy cocktails, and delicious New Orleans-inspired cuisine all in support of Craft Alliance and the power of craft. This year, we honor our friend and contemporary craft collector, David Charak, with the Founders Award.
The Big Easy | 6:30-10 pm at Third Degree Glass Factory, 5200 Delmar Blvd.
Tickets Include:
•    New Orleans-inspired hors d'oeuvres, dinner and jazzy cocktails
•    Entertainment provided by Miss Jubilee
•    Silent and Live Auction, Fund-the-Future paddle raise, and Founders Award Presentation
•    Complimentary valet parking available at Third Degree Glass Factory craftalliance.org/bigeasy