Community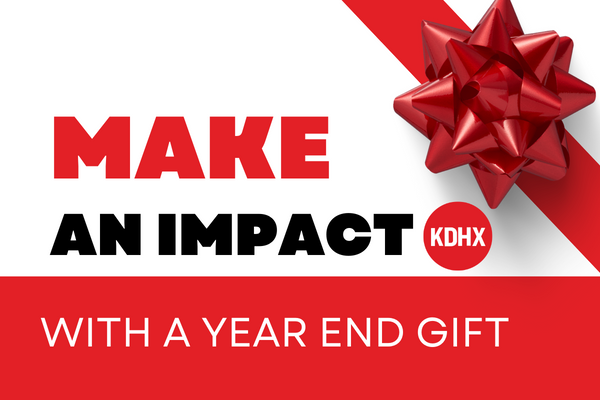 Make an impact with a Year End Gift
Written by

KDHX
Your passion for KDHX and your powerful support are why KDHX is here today. 
You can make an impact at KDHX with a Year-End gift of any amount or with a new monthly gift of $10 or more, by donating a vehicle you no longer need, or even by donating real estate through our new program. You can also help us promote the station with a bunch of brand new merchandise from the KDHX Shop!
Please contribute in whatever way you can by December 31, 2022.
You can give online at Support.KDHX.org. If you have questions about giving to KDHX or if you would like to give a gift by phone, please call Andrea in Donor Relations at 314-925-7529.
If you would like to give a gift by mail or through a Donor Advised Fund, you can mail your gift to:
KDHX
3524 Washington Ave
St. Louis, MO 63103
KDHX is a registered non-profit and is listed as Double Helix Corporation (DBA KDHX Community Media) with the IRS and the tax ID is 23-7170474.