Film Reviews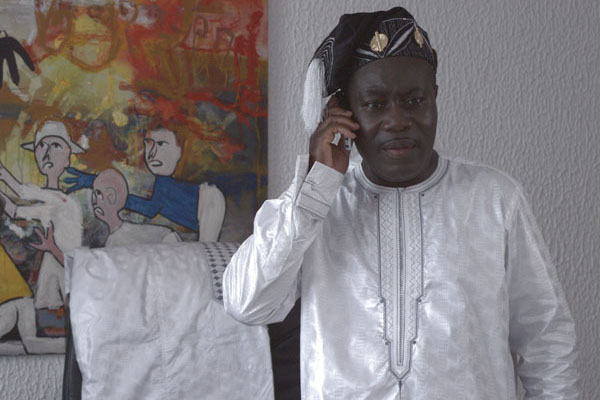 Thirteenth African Film Festival features powerful themes and performances
The Thirteenth Annual African Film Festival takes place March 23 to 25 with three short films, all under sixteen minutes, and four features. They include "L'Orage Africain" and "Félicité," both receiving top awards at the prestigious, longest running, international Pan-African film and television festival, Fespaco. 
In addition, the directors of the short films will attend their screenings to discuss their work and that of emerging African directors. Having the filmmakers on hand is a bonus I always find most informative and exciting. First on Friday is "Still Waters Run Deep," shot on location in Nigeria. Writer/director Abbesi Akhamie dramatizes a family's response to the disappearance of nineteen-year-old son Patrick. Restrained but emotionally powerful, the film economically presents a model for dealing with tragedy.
Tanzanian-American director Ekwa Msangi delivers an equally heartbreaking, quiet scene in "Farewell Meu Amor." A bereft man and his love must separate and do so with enormous strength of character. Another film available for preview, writer/director Alain Gomis' feature "Félicité" exhibits an enviable, distinctive musical soundtrack and energetic momentum. When the title character's son requires medical attention after a motorbike accident, Félicité needs money and sets out, desperate to secure it.
Directors Ayman Jamal and Khurram H. Alavi present their beautifully computer animated "Bilal: A New Breed of Hero" at the "Eye on Youth" matinee at 3:00 on Saturday. Set in Ethiopia fourteen hundred years ago, inspired by real events, it tells the story of revered warrior Bilal bin Rabah, trusted friend to the Prophet Mohammed, kidnapped and forced into slavery.
Sunday, the African Fest concludes with the documentary "Not Yo Mama's Movement." Rokhaya Diallo, who will be in attendance, juxtaposes American and French black activist movements resulting from police injustice. All the films I previewed have exceptional performances, a masterful grasp of storytelling, and outstanding productive values. Universal, culturally rich stories provide a rare opportunity to see fresh narratives from Africa's thriving, diverse film communities. 
All films have English subtitles as needed. The African Film Festival screens Friday, March 23 through Sunday, March 25 at Washington University's Brown Hall. 
Related Articles