Film Reviews
Film Reviews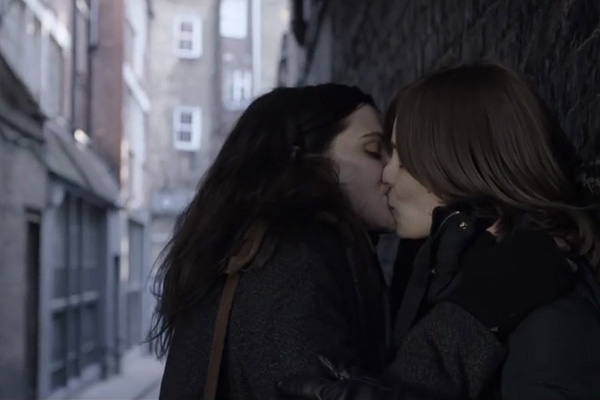 'Disobedience' deals with a vow to obey
By Ronnie Wisdom
Sebastián Lelio has made a name for himself as a director not just of films about women but of films about women on the edge. In "Gloria," Lelio looked at a woman d'un certain age, flirting with a younger man; in "A Fantastic Woman," he looked at a woman, who was once a man.
In "Disobedience," he looks at two women, former lovers. They meet again when Ronit Krushka returns to her orthodox Jewish community for the funeral of her much revered father, a rabbi of rectitude. He acted as bailiff of his bailiwick when he kicked her out and he continued to ostracize her after his death by not mentioning her in his obituary and in not leaving her his home in his will.
Ronnie finds that her former lover, Esti, has married their childhood friend, Dovid, Ronit's father's disciple and inheritor of his school. Ronnie also finds that Esti retains the hots for her. So despite the lugubrious setting, despite the surprises such as the contents of Daddy's will, despite all of that, Ronit and Esti engage in passionate kissy facing as a prelude to lewder behavior – all captured with Lelio's cameras.
The ultimate question, of course, is if Esti will run away with Ronnie, to a world of sophistication away from tradition.
Two Rachels play the two women, with Rachel Weisz playing the daughter and Rachel McAdams playing the wife. They do their best, but the constraints of the community play on them, too, so that, even in the throes of passion, they are limited, seeming to do only what they are directed to do. The actor who stands out in "Disobedience" is Allessandro Nivola as Dovid. 
Lelio edits "Disobedience" with crisp clips, in the beginning showing Ronnie as she deals with death alone. "Disobedience" does not have the flair or flaunts of Lelio's recent films about women, but it should offer discussion aplenty – kind of like Frank Stockton's short story, "The Lady or the Tiger," always did in high school English classes.