Film Reviews
Film Reviews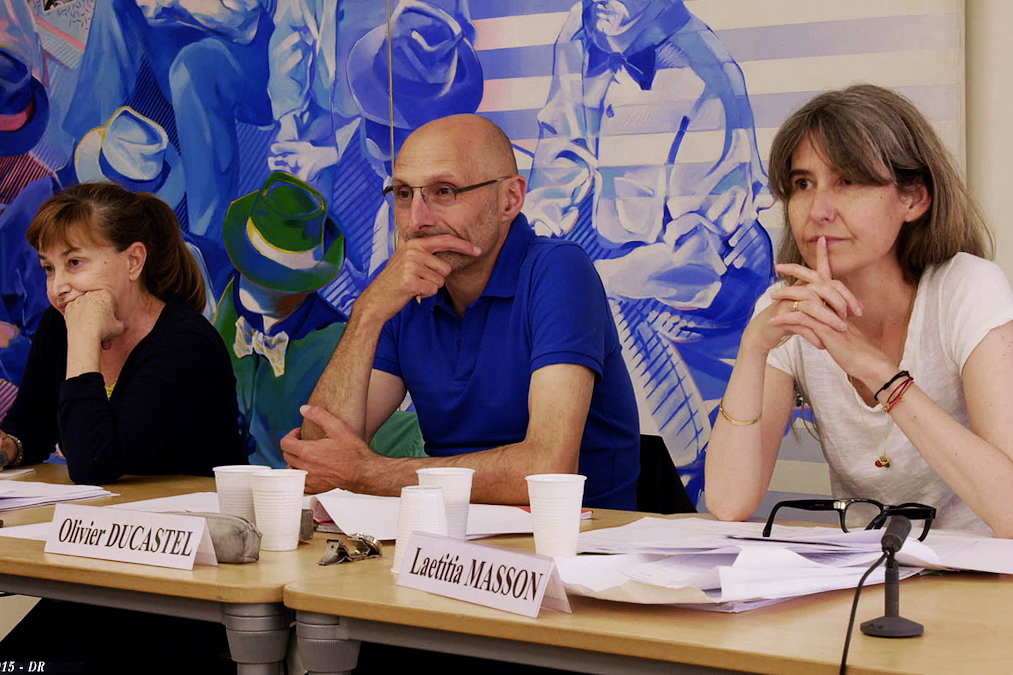 'Le Concours' Documents the Selection Process for the Prestigious La Fémis Film School
By KDHX
Director Claire Simon's documentary 'Le Concours' ('The Competition') begins with the nitty gritty details of bureaucratic paperwork before moving to a large, packed auditorium. After watching two brief film clips, hundreds of aspiring applicants have three hours to write individual reactions, crucial elements for possible admission to the prestigious Parisian French film school La Fémis.
Over a thousand students will apply for forty positions. Simon gives essay evaluators and their evaluations, interviews with potential students, staging of scenes for technical areas, tallying of scores, and debates over candidates' merits surprisingly meticulous attention. Panelists, all from the film world, introduce themselves, ask questions, discuss, dispute, and decide the pros and cons of candidates. Throughout, Simon's unobtrusive camera records negative asides, laughter, confusion, and praise. Having served as an evaluator herself, she clearly knows this world well.
With no interpretive narration, the film appears overtly nonjudgmental. However, Simon's selection of comments reveals implicit preferences and unrecognized prejudices that guide assessments. In one scene, for example, an evaluator wishes for gender parity and what sounds like token ethnic representation. In another session, panelists' differences emerge regarding the value of the interviews, for some applicants present themselves quite well, but are they the best prospects? Heated debates ensue about liking a candidate's personality versus being put off by one who seems unhinged. And yet, one woman says, "Lots of directors are insane." One person comments that the same criteria can kill one candidate and not another. There is, of course, no easy answer for rankings that determine the life trajectory of these individuals. Slowly, deliberately, over its two hour running time, the painstaking process reveals those on both sides of the desk.
In French with English subtitles, 'The Competition' screens at Webster University's Winifred Moore auditorium Friday, May 10 through Sunday, May 12 at 7:30 each evening. For more information, you may call 314-246-7525 or on the web at: Webster.edu/filmseries.