Film Reviews
Film Reviews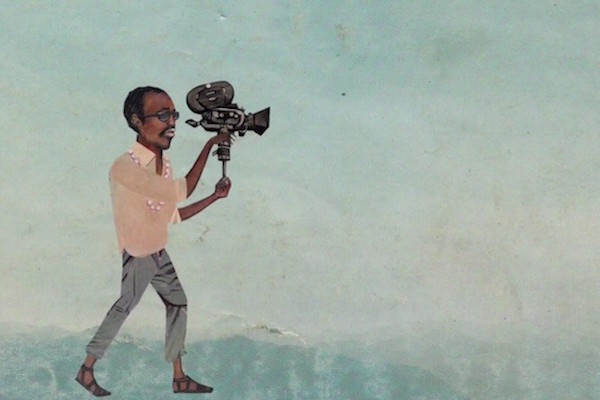 2016 African Film Festival entertains and amazes
By Diane Carson
From Friday, April 1 through Sunday, April 3, the eleventh annual African Film Festival offers eight programs, including animation, nonfiction and fiction films. All testify to the technical expertise and thematic diversity of contemporary African film.
Friday, in South African director Sara Blecher's feature Ayanda, the resourceful, charming, 21-year-old title character sets out to save her father's garage as a photographer documents her efforts. Clever and inventive, the film interweaves snapshots of Africa, even some animation, in its eloquent story of loss and recovery.
Saturday afternoon, suitable for children nine and older, the 25-minute The Legacy of Rubies tells the tale of a kidnapped baby, now a young man tested before inheriting his throne. It won the 2015 Africa Movie Academy Award for Best Animation. Next, also animation, is Adama, the tale of a 12-year-old boy braving the horrors of 1914 WWI to search for his brother.
Saturday evening, the 28-minute documentary Afripedia Angola offers a snapshot of Kuduro music in Luanda. Producers and directors comment while artists perform in amazingly energetic dances. Then the terrific, gripping The Eye of the Storm screens. Through a tense court case revolving around a child soldier, a conscientious lawyer uncovers a web of guilt, exploitation, and greed.
Sunday, the half-hour, ironic, Tunisian drama The Purple House watches unemployed Hsan learn that color reveals allegiance in a volatile political climate. Suggestive sound is used especially well. Next, the documentary Sembene chronicles the Senegalese producer, writer, director Ousmane Sembene. Interweaving animation, clips from feature films, photographs and archival footage, the film traces Sembene's amazing journey from WWII to international recognition as the "father of African film." Noted Sembene scholar Amadou Fofana will lead a discussion following the screening.
All films have English subtitles when needed. Feature films will follow shorts Friday, April 1 through Sunday, April 3 at 7:00 p.m. with a Saturday, April 2, Youth Matinee at 3:00 p.m., all at Washington University's Brown Hall, Room 100. You may visit africanfilm.wustl.edu for more information.
Related Articles