Film Reviews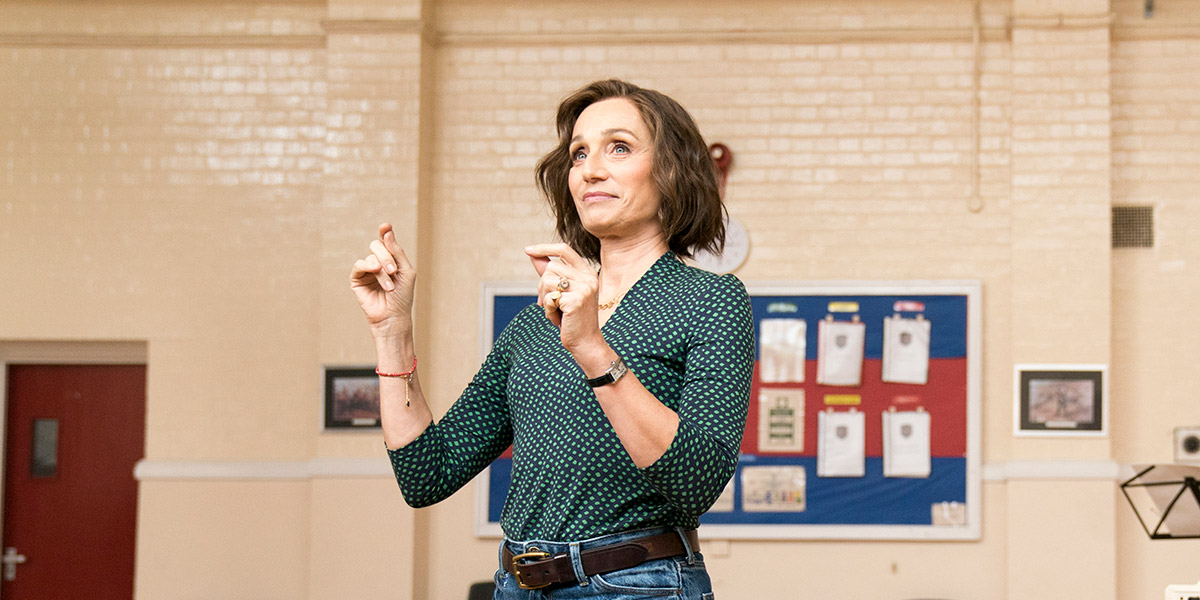 'Military Wives' Offers Just What Pandemic Days Need
Written by

Martha K. Baker
"Military Wives" is cathartic. If nothing else, it's a good, free cry, but it's more than that, partially because "Military Wives" balances pathos with humor. Peter Cattaneo directed in the same vein he used for directing "The Full Monty." 
Rosanne Flynn and Rachel Tunnard based their script on the lives of military wives of different classes and ages. The film follows the women of Flitcroft Garrison as they say good-bye to their men and women heading off to war in Afghanistan. Then, they are alone, and, according to Kate, the colonel's rigid wife (played believably by Kristin Scott Thomas), they must be kept busy. Knitting club? Coffee mornings? Pot lucks? Kate suggests a choir, but the women knit better than they sing, and they cannot knit a bit.
Kate has lost a son in war, but she is determined to do her duty as the colonel's wife. Lisa, played sturdily by Sharon Horgan, is supposed to be monitoring the wives' morale, but Kate does not trust her to do that. The other women include a newlywed, the mother of a drinking teen, and a shy soprano. Kate studies conducting ("Planning is key," she insists) and horns in on Lisa's laissez faire approach to la-la-la-ing "Morning Has Broken." Their struggle is believable, if contrived.
Surprisingly, the choir members are asked to sing at the Festival of Remembrance at Royal Albert Hall. There, they perform the sweet, sad song that Lisa cobbles from the service members' letters home. "Military Wives"  does not begin with professional warblers barely pretending to sing off key so that the final concert shows them in fine harmony, such as in "Pitch Perfect."  These women do their best as amateurs.
The film has life and it has death, and it has compassion and meanness. The film has a lovely dénouement and, over the credits, a stirring gathering of the 75 choirs that followed this first one. "Military Wives" is a worthy paean to community and song in a time of loss.
The film is available on VOD platforms and Hulu.