Film Reviews
Film Reviews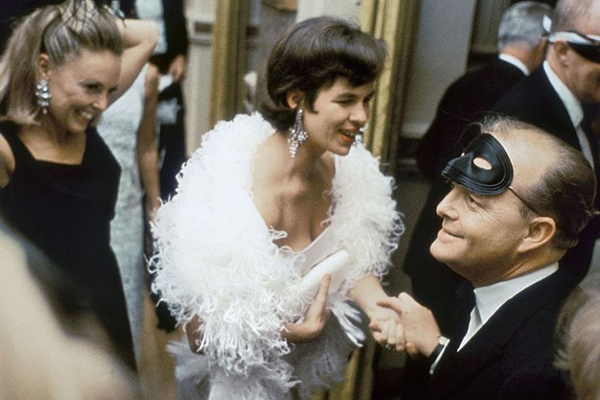 Cinema St. Louis Q-Fest 2020 Goes Virtual Through June 28
By Ronnie Wisdom
The 13th annual Cinema St. Louis Q-Fest will be entirely virtual this year, organized as follows. All of the 17 different programs will be available for streaming from June 19 through June 28 with a 24-hour window for viewing once a ticket purchaser launches a program. Added bonuses include pre-recorded Q&A sessions and livestreams with filmmakers for many programs. 
Per Cinema St. Louis' mission statement, the QFest showcases "contemporary gay cinema to spotlight the lives of LGBTQ people and to celebrate queer culture." Further, "the event will excite, entertain, and enlighten audiences of all identities." Through seventeen different programs, this year's forty films (twenty-eight shorts and six each documentary and narrative features) certainly do that, revealing the diversity of LGBTQ culture and talent, several with St. Louis connections: directors, producers, writers, and actors.  
Among those I previewed was the fascinating documentary The Capote Tapes. This sterling compilation includes clips of Capote himself and well-chosen archival footage from parties, his famous masked ball, films "Breakfast at Tiffany's" and "In Cold Blood," plus recent interviews with close friends and his adopted daughter Kate Harrington, all reflecting on the inimitable Truman Capote in his glory, traumas, and successes. 
The four short film programs impressed me as well. In "Taboo Teaching," St. Louisan director Dan Steadman does a superb job documenting the courage of Mehlville High School history teacher Rodney Wilson who in 1994 revealed he was gay. A furor followed that he and his students admirably responded to. Also in the Doc Shorts 1 program, "Our Service, Our Stories" honors LGBTQ men and women, white and black, young and old who relate their military experiences. St. Louisan Brandon Smith stars in "Bill & Robert," a lovely meditation on love told through voiceover narration. In ancient Hawaiian dialect, "Kapaemahu" uses gorgeous animation to relate the legend of the mahu, neither male nor female but a mixture in mind, heart, and spirit. "Making Samantha" brings twenty-seven transgender individuals together to celebrate and sing the title song. 
There's so much more of note. You may go to cinemastlouis.org/qfest for information.