Film Reviews
Film Reviews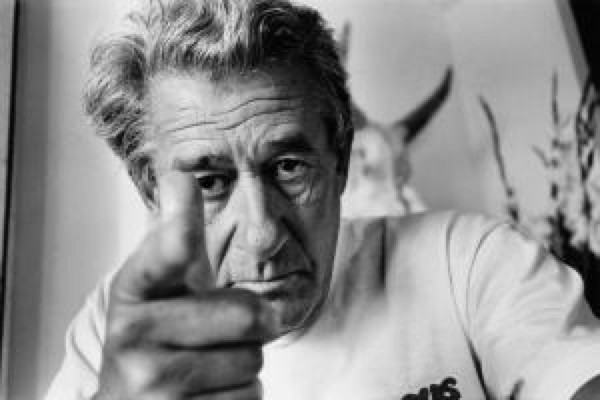 'Helmet Newton: The Bad and the Beautiful' profiles this unconventional photographer
By Chuck Lavazzi
Director Gero von Boehm's fawning documentary "Helmet Newton: The Bad and the Beautiful" delivers an uncritical profile of the unconventional photographer Helmet Newton. In fairness, Newton often stunned portrait and fashion circles with his women, nude, posed defiantly and seductively. For Newton, two dirty words in photography are "art" and "good taste." He is, he proudly asserts, a professional voyeur.
Newton comes alive in home movies and interviews with him, along with1930s black-and-white footage of Weimar Germany. Before escaping Berlin in 1938, Newton learned as an apprentice for two years to avant-garde German Jewish photographer Yva, the first to use live models for fashion. Along with numerous examples of his photographs, the documentary relies primarily on interviews with notable actresses and models who enthusiastically praise Newton's iconic work and methods. They include Charlotte Rampling, Isabella Rossellini, Claudia Schiffer, and Grace Jones as well as American Vogue editor Anna Wintour and Helmet's wife June.
Newton's high profile subjects offer the most provocative reactions, all more substantive than his self-serving ones. Posing nude, they express feeling free, liberated, in charge, and at ease. At times, however, their remarks sound like lame rationalizations, for in our culture, now as decades ago, nudity, especially female nudity is never neutral. Newton himself admits he obsessed over the female nude and that he didn't like to work with men, adding in his own defense, that strong women are strong even when naked. They even anger him for eliciting vulnerability, he says. Isabella Rossellini speaks often and eloquently about Newton's photographs, describing them as beautiful, frightening, repellent, but always with a sense of humor. Charlotte Rampling describes going into another character, Claudia Schiffer of the images as definitely not her. Only Susan Sontag, in the sole critical analysis, notes that Newton shows women in a humiliating way, that the executioner loves the victim.
Newton calls German director Leni Riefenstahl, who idolized athletic Nazi bodies, a genius. He glories in the nude female body, and it's up to us, with ample evidence here, to decide how we feel about it. I'm with Sontag.   Mostly in English, with English subtitles as needed. "Helmet Newton: The Bad and the Beautiful" is available at the KinoNow.com website.
Related Articles