Film Reviews
Film Reviews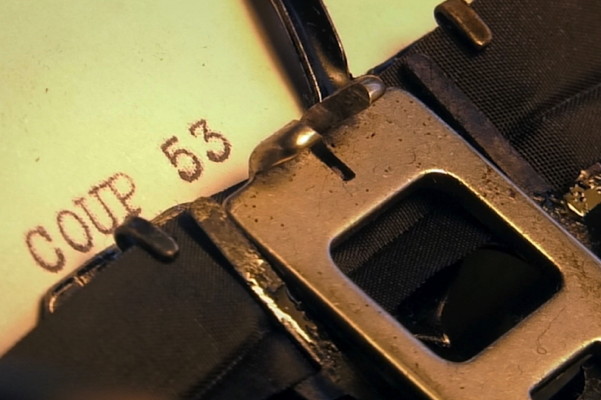 'Coup 53' reveals the U.S. – U.K. forces behind the 1953 Iranian coup
By Diane Carson
History has long recognized the covert US CIA role in the August 19, 1953 Iranian coup d'état that replaced democratically elected Prime Minister Mohammad Mosaddegh with Shah Mohammad Reza Pahlavi. However, the details of the nefarious machinations have previously not fully acknowledged the U.K. involvement, including the role of the lead MI6 operative Norman Derbyshire.
In fact, Derbyshire's report on the 1953 coup remains classified under the British Official Secrets Act to this day. It is only because of writer/director Taghi Amirani's ten years of investigative labor for his documentary "Coup 53" that a Derbyshire transcript for the 1985 fourteen-part British series "End of Empire" surfaced. Derbyshire was completely cut out of the series, but bringing Derbyshire (now deceased) to life, Ralph Fiennes delivers his comments from the leaked transcript, admitting he was responsible for running the coup. To quote Walter Murch, a participant and superb editor who devoted four years to this project, this "really does throw a lightning bolt across that landscape that makes it very clear what was going on." And through mind-boggling twists and turns, CIA and MI6 maneuver, failed attempts and betrayals, violent protests and assassinations, in a brisk, fascinating two hours "Coup 53" does clarify in spellbinding detail what happened when Mosaddegh moved to nationalize the Anglo-Iranian Oil Company.
The political and, for democracy, appalling historical record comes to light through Amirani's quest for the truth, a search the film follows as he does exhaustive research. As in the best detective genre films, he pieces together one detail after another of the enormously complex jigsaw puzzle, finally arriving at an astonishing picture. In this endeavor he uses all of the following: archival footage, some from interviews for the "End of Empire" series; animation, primarily to present the 1953 clashes and killings; present-day interviews; print and newsreel sources; discussion of the involvement of Prime Minister Churchill, Presidents Truman and Eisenhower, plus a who's who of ambassadors, Foreign Office personnel, and expert authors.
It's impossible to summarize the breathtaking revelations that explain so much about the troubled Mid-East situation so sharply defined in this impressive documentary. With some English subtitles as needed, "Coup 53" is available in virtual cinemas nationwide; you may check the film web site for more details.
Related Articles