Film Reviews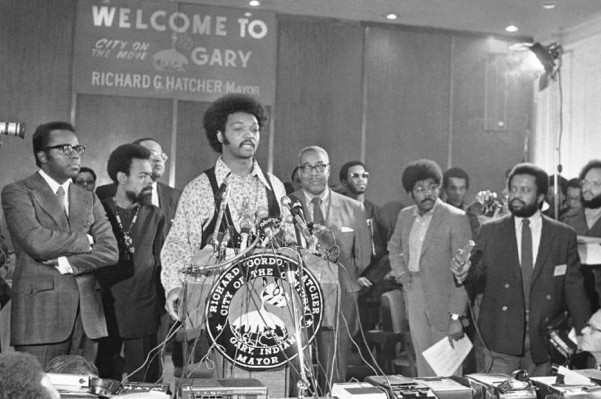 'Nationtime – Gary' chronicles the 1972 National Black Political Convention
Written by

Diane Carson
March 10 to 12, 1972, in a preemptive move prior to the Democratic and Republican conventions, Black activists brought 10,000 politicians, artists, and journalists to Gary, Indiana, to forge a national Black agenda, a blueprint advocating fundamental, far-reaching change. This National Black Political Convention included a who's who of luminaries from the civil rights leaders to literary, film, and music icons.
Producer/director William Greaves' documentary of this landmark convention, "Nationtime – Gary," was once feared lost to posterity, then found in a Pittsburgh warehouse. At the time of its production, fear of its militancy dissuaded broadcasters. Further, Greaves edited a seventy minute film, though only an hour version circulated. Thanks to Jane Fonda, who attended the Convention, the Hollywood Press Association, and IndieCollect's guidance, "Nationtime" is now restored in a full, 4K version to Greaves' original intent.
Speakers include a formidable Imamu Amiri Baraka, an entertaining Dick Gregory, a charismatic Richard Roundtree, and a passionate Reverend Jesse Jackson who leads a call-response of "What time is it?" "Black time." Queen Mother Moore talks of reparations, Gary Mayor Richard Hatcher welcomes Bobby Seale and Betty Shabazz, Malcolm X is invoked, and Coretta Scott King applauded. Sidney Poitier reads Greaves' voiceover narration and Harry Belafonte, also on hand, reads poetry by Langston Hughes and Imamu Amir Baraka.        
Animated exchanges emerge among the 3,341 delegates, both in reaction to the presenters, on the floor among the various state groups (some of Michigan's delegation walk out), and in the lobbies. Speculation and debate ensue over a possible third party. Calls to eradicate heroin from Black communities prompt loud applause, as does condemnation of the Vietnam War, but, "unity without uniformity" was the convention theme and the rich, and sometime contested, diversity of ideas is on full display.
Given 2020's events, it is not surprising, though it is unfortunate, that the National Black Agenda, published in May 1972, is still so relevant. It advanced the "struggle for the dignity and freedom of our race." "Nationtime" presents an historic moment in that ongoing effort, available on the Kino Lorber website.
Related Articles