Film Reviews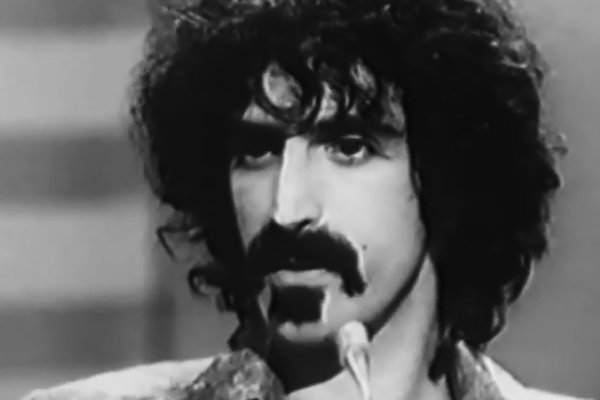 'Eat That Question: Frank Zappa in His Own Words' zaps media and music
Frank Zappa needs no mouthpiece, no PR flak, no spinner. He was a man of words, his own, and this documentary presents the man in his own words. Usually documentary biographies offer up talking heads on silver platters, but Eat That Question needs no other heads but Zappa's big, hairy one.
That means that members of his band, the Mothers of Invention, are not even introduced. Zappa's wife Gail is alluded to, but unseen. Their four children are not even in the background, let alone photo-bombing in the spotlight of the foreground. His producers and supporters and fan clubs are mostly silent. Eat That Question is all Zappa, all the time.
Sometimes, it's Zappa playing his music with his merry music makers, in on the mystery and methods and madness. Sometimes, it's home movies of the Mothers, and sometimes, it's Zappa's being interviewed. Here he is with Steverino, the Great Steve Allen, playing music on a bike. And here he is with his Norse fans or his French following. And here he is on "What's My Line?," the old Sunday night quiz show. And here he is, often, half-naked.
Director Thorsten Schütte follows a strictly chronological order, with Zappa's referring to his first paid gig at age 15 back when he thought music looked nice on paper. Schütte follows him from a concert cancelled to protect the reputation of the concert hall, runs news reels of Zappa counterpointing those, like Tipper Gore, who would grade music's lyrics, dirty word by dirty word, and through interviews. In typical philippic, Zappa defines his fans as "just snotty little people who stopped listening in 1967." "Plastic people," he implores, "you've got to go!" 
The hardest part of this good documentary is watching Zappa, who defined music like no one else, facing the prostate cancer that ultimately took his in life 1993.
Related Articles